---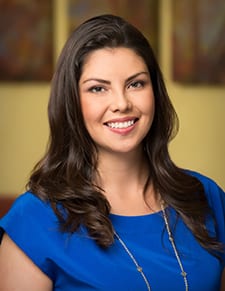 Cynthia Villacis, PA-C
Cynthia Villacis, a licensed, board-certified physician assistant, supports Dr. Tjelmeland in various clinical and surgical settings, including new consultations, pre- and post-operative care. Cynthia also maintains staff privileges at Seton Hospital, Brackenridge Hospital, St. David's Hospital, South Austin Hospital and Heart Hospital of Austin, which enables her to assess patients at time of consultation, provide inpatient care, and perform hospital rounds.
In addition, Cynthia is trained to perform in-office procedures such as ProFractional Laser Therapy, Botox injections, Fillers and vein sclerotherapy.
Born in South Carolina, Cynthia moved several times throughout her childhood as her father served in the military. Always fond of the state of Texas, she returned in 1998 to attend college at Baylor University in Waco where she received a Bachelor's of Science in Biology with a concentration in Pre-Health Care in 2002, followed by a Master's in Physician Assistant Studies from The University of Texas Medical Branch in Galveston in 2005. During elective clinical rotations, Cynthia discovered she could combine her interests in aesthetics and medicine in the specialty of plastic and reconstructive surgery.
Cynthia is a member of the Association of Plastic Surgery Physician Assistants, American Academy of Physician Assistants, and the Central Texas PA Society. Prior to working with Dr. Tjelmeland's practice, she provided patient care in the field of Endocrinology, also as a certified physician assistant.
---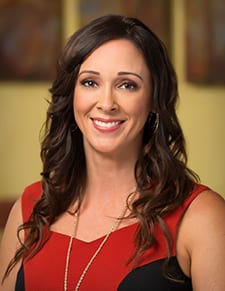 Sarah Baty
Patient Coordinator / Practice Manager
Sarah is Dr. Tjelmeland's cosmetic patient coordinator and surgery scheduler. She assists patients by answering questions from the first phone call, through to recovery. She ensures every patient receives one-on-one care and a quick response to all inquiries. Sarah also acts as Dr. Tjelmeland's practice manager, coordinating the clinic's day-to-day operations and assisting Dr. Tjelmeland and Cynthia to provide unparalleled patient care.
Raised in San Antonio, Sarah moved to Austin in 2001 after receiving her Bachelor's degree in Public Relations from Texas State University. She joined Dr. Tjelmeland's practice in 2001 and is pleased to be able to offer her knowledge of procedures to patients along with a strong desire to ensure each patient the best experience possible.
---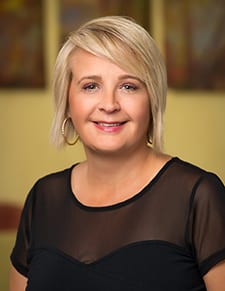 Stefanie Peacock
Esthetician
Stefanie is Dr. Tjelmeland's Esthetician at Meridian Skin Care Clinic. She is pleased to offer a vast array of knowledge on skin care, anti-aging, products, lasers, chemical peels and more to her clients. She also lends support to both the administrative team and the surgical staff as needed. Stefanie has a warm and outgoing demeanor. That along with her knowledge, skill and sincere interest in helping others, makes patients and staff feel at ease on a daily basis.
Born and raised in New Orleans, Stefanie attended Louisiana State University. After18 years in the airline industry, she had a strong desire to pursue a career in the field of aesthetics. She received her certification in 2002 and relocated to Austin in 2005. She joined the Meridian team in 2010, and eagerly continues to expand her knowledge on skin care, products and laser treatments.
---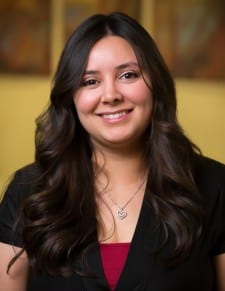 Ameliya Morales
Scheduling Coordinator Meridian Surgery Center
Ameliya is the scheduling coordinator for Meridian Surgery Center. She interacts with doctors' offices on a daily basis to coordinate surgeries and also acts as the patient contact, answering general patient questions and performing EKGs as needed.
Born and raised in South Texas, Ameliya relocated to Austin to pursue a degree in Audiology at the University of Texas. Upon graduating in 2005, she worked in the field of audiology for a short period, but had always been interested in plastic surgery. Ameliya joined the Meridian Surgery Center team in the summer of 2006 and is extremely pleased to be able to extend our high level of care to every patient.
---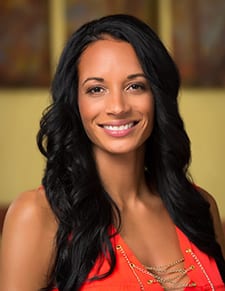 Janell Lewis
Front Desk Receptionist/Patient Coordinator
Janell is Dr. Tjelmeland's front desk receptionist and patient coordinator, and is often the first friendly face patients see as they enter the building. She provides administrative support and assists patients upon arrival and departure, helping to ensure a steady flow for both patients and Dr. Tjelmeland throughout the day.
Janell received her aesthetician's license in 2009 and subsequently received an Associate's degree in Business Administration. In addition, she has over 10 years of customer service experience. Her interest in aesthetics, combined with her strong customer care and administrative background, are what led Janell to join the Meridian team in 2016. Janell's goal every day is to make both staff and patients alike feel welcome and to assist in any way she can to ensure a top-notch experience.
---
Sonia Escobedo
Executive Assistant
Sonia acts as executive assistant to Shylene, our surgery center director, and Dr. Tjelmeland. She is in charge of credentialing for all physicians who operate at the facility, as well as infection control, anesthesia log times and any task that helps to insure a seamlessly run facility.
Sonia has an extensive administrative background of over 11 years, and her work ethic is strongly rooted in problem solving and promoting efficacy with critical thinking and thorough examination. With 10 years of experience in the insurance field, Sonia acted as an enrollment trainer where she honed her organizational and leadership skills, actively educating employees and maintaining a department database for over 300 clients. More recently she worked in Human Resources where she consistently maintained positive work relationships in a variety of settings and situations. Sonia's diverse and solid skill set made her an ideal candidate to join the Meridian team in the spring of 2016. She is consistently striving to achieve and improve and she demands the highest level of proficiency from herself and her work.
---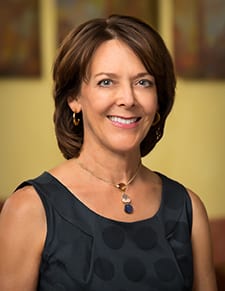 Patti Wilhite
CPA
Patti maintains financial records for several entities, including Meridian Surgery Center and Dr. Tjelmeland's practice. Besides running payroll for all employees, she prepares and audits financial statements, pays all bills and monitors all banking activity for the entities.
Patti graduated from The University of Texas with a Bachelor's degree in Accounting and soon after became a CPA. With many years of public accounting and account management under her belt, she joined the Meridian team in 2005. Patti's past experience and wisdom give her the capabilities to handle any situation that may arise. This combined with her upbeat personality and can-do attitude make Patti an asset to the Meridian team and a delight to work with.
---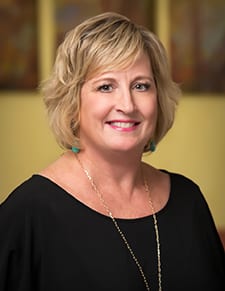 Marta Traweek
Insurance Manager
Marta is Dr. Tjelmeland's insurance manager, verifying insurance benefits and filing claims, as well as communicating her findings with Dr. Tjelmeland and patients as needed. With over 20 years of experience in the field, Marta enjoys billing and the challenges that come with it.
Marta's work experience began when she started working for a large insurance company while still in high school. Keeping up to date with ever changing insurance policies has always been a priority for her. Marta feels challenges promote growth and she is dedicated to doing what it takes to ensure successful completion of each claim she files and to help her team in any way she can.
---