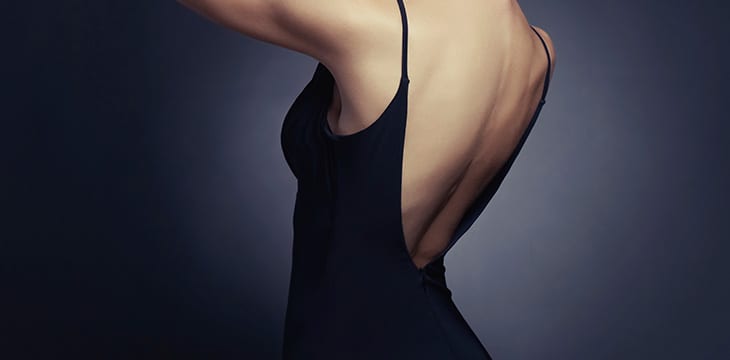 Pregnancy and bariatric procedures can help you lose a significant amount of weight, but they can also leave you with unwanted excess skin. Fortunately you can fix this problem with body contouring procedures offered by Meridian Plastic Surgery.
Dr. Tjelmeland helps Austin body contouring patients target specific trouble-spots, including:
The mid-section and breasts.
Upper arms.
Inner thighs.
Austin patients can see improvement in each of these areas with plastic surgery designed for their goals and needs.
Options for Body Contouring
In your initial consultation with Dr. Tjelmeland, you'll discuss what you want to accomplish and learn about the individual procedures we offer. These often include:
Tummy tuck (abdominoplasty): Dr. Tjelmeland eliminates loose skin from the midsection and tightens the abdominal muscles to give you a slimmer appearance.
Breast lift: Women often experience sagging over time, especially after significant weight loss or pregnancy. The breast lift procedure repositions your breasts to a natural, younger state and removes excess skin.
Breast reduction: A reduction decreases the size of the breasts to alleviate back pain, provide greater comfort in daily life, and help your breasts fit your body's frame.
Upper arm lift and inner thigh lift. Sculpt tighter, firmer arms and legs with these procedures. Learn more below.
Slimmer Arms and Legs for Austin Body Contouring Patients
Dr. Tjelmeland performs both the arm lift (brachioplasty) and inner thigh lift at our surgical facility. Typically, you will receive general anesthesia and go home the same day as your surgery.
The arm lift can greatly improve the appearance of your upper arms by getting rid of loose excess skin. In the procedure:
Dr. Tjelmeland makes an incision on the inside of the arm, which usually extends to the elbow.
He employs either ultrasonic-assisted liposuction (VASER®), or traditional liposuction on the area to remove fat.
Dr. Tjelmeland removes excess skin, tightening and reshaping the arm.
An inner thigh lift can provide you with an improved shape and better overall contour. During the surgery:
Dr. Tjelmeland typically starts with liposuction along the inner thighs.
He removes unwanted excess skin from the area.
To complete the procedure, Dr. Tjelmeland tightens and securely sutures the skin.
Recovery for both surgeries—arm lift and inner thigh lift—is similar. Body contouring procedures typically cause swelling and bruising in these areas, but Meridian Plastic Surgery will use a compression garment to minimize the effects. We will also guide in you managing any discomfort with pain medication.
Austin patients expect to return to work within a week or so depending on the physical requirements of your job. You can begin light exercise after about three weeks and return to normal activities after about 4-6 weeks.
Getting the Shape You Want
Meridian Plastic Surgery offers an option for whichever aspect of your body you want to address after significant weight loss. We tailor each procedure to the patient's unique needs, and you will recognize our expertise and care throughout your experience.
Learn more about body contouring surgery. Call the Austin offices of Meridian Plastic Surgery at 512-617-7500, or fill out our online form.