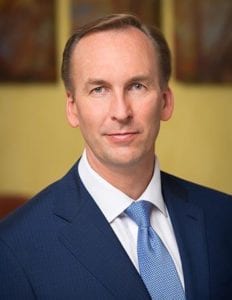 Dr. Kelly Tjelmeland (pronounced chel-muh-land) is a Board Certified plastic surgeon and the founding partner of Meridian Plastic Surgery Center. He received both his medical degree and subsequent General Surgery and Plastic Surgery training at Baylor College of Medicine at the Texas Medical Center in Houston. The College is recognized as having one of the nation's premier training programs in cosmetic plastic surgery. During his medical school training, Dr. Tjelmeland was recognized with awards for Overall Excellence in Surgical Training and Excellence in Resident Teaching. His plastic surgery residency in the Texas Medical Center included training at The Methodist Hospital; St. Luke's Episcopal Hospital; The Texas Institute of Rehabilitation and Research (TIRR), the nation's largest Veteran's Administration Hospital; Ben Taub General Hospital and trauma center; M.D. Anderson Cancer Center; and Texas Children's Hospital, the world's largest children's hospital.
Originally from Iowa, Dr. Tjelmeland first moved to Austin in 1982, graduating from Westlake High School in 1984. He attended The University of Texas at Austin and graduated cum laude with a bachelor's degree in Chemical Engineering. Following his medical training, Dr. Tjelmeland returned to Austin in 1999 to begin his surgical practice.
Dr. Tjelmeland has been named one of Texas' "Best Cosmetic Surgeons" by Texas Monthly for 5 years. He is also published in multiple peer-reviewed medical journals and has lectured at state and national conferences. Since 2008 Dr. Tjelmeland has acted as a Clinical Associate Professor of Plastic Surgery for the University of Texas Medical Branch (UTMB), and has been an instructor and educator, actively training plastic surgery residents in cosmetic and reconstructive procedures. In addition to being Board Certified by the American Board of Plastic Surgery, Dr. Tjelmeland is a Fellow of the American College of Surgeons. He is also a member of the American Society of Plastic Surgeons, Texas Society of Plastic Surgeons, American Medical Association, Texas Medical Association, Travis County Medical Society and The Texas Medical Foundation.
Dr. Tjelmeland specializes in a full range of cosmetic surgery procedures, including breast augmentation, liposuction, body contour surgery, and complete facial plastic surgery. He also performs a broad range of reconstructive surgery.
Dr. Tjelmeland and his staff are dedicated to providing each patient with unparalleled personal care and individualized attention to achieve exceptional surgical results.