Gallery
After being pregnant, your body may experience significant changes, and you may find it difficult to return to your pre-pregnancy shape even through diet and exercise.
At Meridian Plastic Surgery, we believe women deserve to look their best at every stage of life. To help Austin patients achieve this goal, we offer the mommy makeover: a collection of procedures that address the aesthetic effects of having children.
A mommy makeover treatment can help: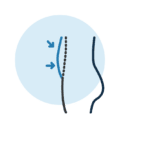 Sculpt your midsection for a flatter and firmer belly.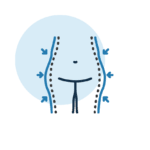 Eliminate stubborn areas of fat.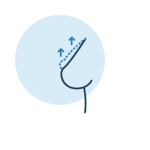 Restore lift and fullness to your breasts.
As a board-certified plastic surgeon, Dr. Tjelmeland brings more than 20 years of experience to the care of his patients. Just as important as creating beautiful and natural-looking results is the patient experience he offers. By leveraging advanced tools and techniques, Dr. Tjelmeland can reduce discomfort and downtime after surgery and help you enjoy the benefits of treatment as soon as possible.
Mommy Makeover Explained
A mommy makeover combines several plastic surgeries to rejuvenate your body following pregnancy and breastfeeding. This combination is most commonly a breast procedure and an abdominal contouring procedure. These procedures result in a slimmer, better shape that oftentimes is even better than pre-pregnancy.
During and after pregnancy, you may:
Have excess skin and stretch marks on your stomach.
Be unable to get rid of certain areas of fat.
Lose fullness or develop sagging in your breasts.
Stretching and loosening of the abdominal and core musculature.
In many cases, diet and exercise cannot reverse these changes. Dr. Tjelmeland provides mommy makeover procedures so that women who have given so much to their families can get back the body they had before.
Though treatment focuses on the features that pregnancy and breastfeeding affect the most, Dr. Tjelmeland tailors every mommy makeover to the person's needs and goals. His patient-centered approach ensures that women govern their own care while receiving experienced guidance at every step.
What Are the Key Benefits of a Mommy Makeover?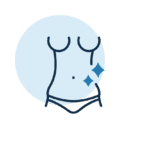 Get the aesthetic improvement you want. If you are not finding success with diet and exercise, a mommy makeover can effectively provide the change you need.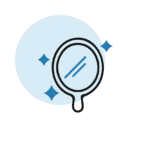 Feel more attractive. Many of our Austin patients choose to have a mommy makeover because they want to be more confident. Wear a two-piece swimsuit, fill out your clothes the way you used to, and feel more comfortable about the way you look and the person you are.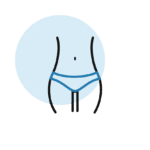 See an immediate difference. If you are frustrated by your results from working out and eating right, treatment can help you achieve your goals in as little as one surgery.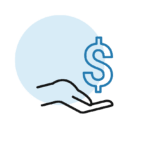 Invest in your future. You should be able to make "life after having children" what you want it to be. The procedure that our practice offers helps women to look and feel their best, now and for years to come.
Mommy Makeover
---
Do you often wish you could return your body to its pre-pregnancy shape? A mommy makeover can sculpt and restore your breasts, abdomen, thighs, and more while eliminating stubborn fat pockets. With this all-in-one surgery, Dr. Tjelmeland can help you achieve the body of your dreams.
Am I a Candidate to Get a Mommy Makeover?
If your goal is to improve the aesthetics of your body following pregnancy, you may be a good candidate for treatment with Meridian Plastic Surgery.
A Mommy Makeover Is Generally Well-Suited for Patients Who:
Have been pregnant and have experienced changes in their appearance. Our Austin practice offers procedures that focus on the features most affected by having children.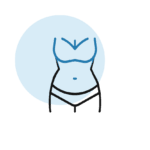 Want to rejuvenate their breasts or flatten their belly. Common surgeries that Dr. Tjelmeland performs as part of a mommy makeover include breast augmentation, breast lift, breast reduction, and abdominoplasty commonly known as a tummy tuck, with the goal of restoring a woman's body to a pre-pregnancy state.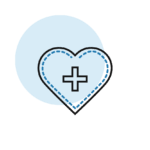 Are healthy enough for surgery. At Meridian Plastic Surgery, Dr. Tjelmeland will take your medical history and perform tests as part of your preoperative consultations. Our top priorities are your safety, comfort, and happiness with your outcome.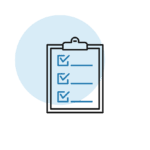 Have realistic expectations. The results that patients can achieve through surgery will differ based on their age, the condition of their skin, and the procedures that they want to have. We spend a significant amount of time during the consultation and preoperative visits learning what patients want to accomplish and guiding them through what is possible with treatment.
Treatment May Not Be Right for Patients Who Are: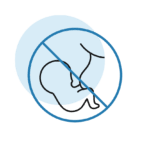 Planning to have more children. If you are considering a body contouring procedure such as tummy tuck, you may want to delay your mommy makeover until after you no longer expect to become pregnant.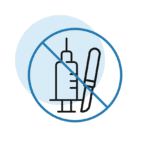 Not interested in surgery. The benefit of a mommy makeover is that it offers noticeable and lasting aesthetic improvement. Surgeries such as breast augmentation, breast lift, and tummy tuck provide these types of outcomes.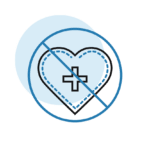 Not healthy enough for surgery. Our medical team can discuss with you factors that you should consider before treatment and guide you on the best path to reach your goals.
Pregnancy-Specific Questions
If you are pregnant or expect to become pregnant, we encourage you to talk with Dr. Tjelmeland and our staff members about your plans so that we can discuss your options for treatment.
Can I Get a Mommy Makeover If I Have Not Had Children?
Even if you have not had children, you can have any of the procedures that are commonly part of a mommy makeover. There are variations to all of the procedures and often patients that have not have children can benefit from limited versions of these procedures. Our Austin practice can advise you about the treatments that are most likely to give you the aesthetic benefits you are trying to achieve.
Should I Wait Until I Am Done Having Children to Get a Mommy Makeover?
Dr. Tjelmeland encourages patients to wait until they are done having children before they have an abdominoplasty (tummy tuck). Some procedures such as liposuction contouring and some breast procedures can be performed even if the patient may be considering children in the future.
Pregnancy and childbirth can undo the aesthetic benefits of certain procedures, such as tummy tuck surgery. Women should also wait at least six months after pregnancy for a mommy makeover so that their bodies can reach a stable state before surgery.
How Old Do I Have to Be to Get a Mommy Makeover?
Mommy makeover patients are typically 18 years of age and older. This will depend in part on the procedures that you choose.
What Procedures Are Involved in a Mommy Makeover?
Dr. Tjelmeland will design your mommy makeover to help you accomplish your individual goals. Most women who have these procedures have some combination of tummy tuck surgery, liposuction, and breast surgery. Learn more about your options below.
Breast Augmentation and/or Breast Lift Surgery
After pregnancy, a woman's breasts may begin to sag, decrease in volume, and lose elasticity. Dr. Tjelmeland performs breast surgeries to help restore Austin patients to the fullness and youthfulness they had before having children.
With breast augmentation, Dr. Tjelmeland increases the size of the breast, adding fullness where it may have been lost. His procedures focus on achieving results that look beautiful and natural, and that are in harmony with the patient's other features.
Because some women develop excess breast tissue after pregnancy, drooping and sagging are common effects of having children. Breast lift surgery (mastopexy) returns a woman's breasts to a younger, higher position on her chest.
Tummy Tuck Surgery
After pregnancy, it is common for women to develop stretch marks, loose skin, and skin folds around their stomach, and poor scaring from a C-section incision is very common. Diet and exercise may do little to resolve these aesthetic problems, which is where a mommy makeover comes in.
By including a tummy tuck in your treatment, you can have a tighter stomach, eliminate excess skin and stretch marks, and get a flatter, slimmer appearance. Dr. Tjelmeland can also improve your C-section scar as part of the surgery.
Liposuction
You may be left with unwanted areas of fat following your pregnancy, particularly around your stomach, hips, thighs, and arms. Working out and eating right may help in some places but do nothing to get rid of fat in other areas.
Dr. Tjelmeland can perform liposuction to target and remove these stubborn pockets of fat. Our practice uses advanced VASERlipo® technology, which liquefies fat while limiting damage to the surrounding tissue. This means better comfort and a faster recovery after treatment.
Other Procedures
Body contouring. In addition to tummy tuck surgery, patients who have a significant amount of excess skin in their arms and thighs may benefit from treatment in these areas.
Labiaplasty. Just as pregnancy can stretch abdominal skin, this can also occur with the labia as well. Labiaplasty to correct stretched or uneven labia minora is a common procedure to perform as part of a mommy makeover.  Often times a fat transfer to the labia majora can be performed if significant deflation and atrophy have also occurred in this area.  At your consultation, Dr. Tjelmeland will further discuss procedures that can be done as part of this rejuvenation.
Facial treatment. Dr. Tjelmeland can provide a variety of options for women who have noticed the development of wrinkles and fine lines. This includes non-surgical approaches, such as fillers like Juvederm and the newest advanced filler RHA® by TEOXANE. BOTOX® and Dysport® are very common and effective treatments for facial wrinkles.
What Factors Affect the Cost of a Mommy Makeover in the Austin, TX Area?
When you are considering the price of your treatment, it is important to evaluate all of the potential costs. Providers may only give you the price for surgeon fees, but these are typically less than the total amount you can expect to pay.
As an example, the typical price for a tummy tuck with Meridian Plastic Surgery is between $11,500 and $12,950 but can vary depending on the individual situation. This range includes fees for the surgeon and the facility; anesthesia; and supporting procedures, such as liposuction to create attractive transitions between the upper abdomen, mid-abdomen, and hips. Our pricing makes it easier for patients to decide about their care.
Additionally, providers do not always offer an apples-to-apples comparison. Meridian Plastic Surgery and Dr. Tjelmeland have invested considerable resources that make surgery safer and more precise and recovery faster and more comfortable, from our facility's AAAASF certification to our use of EXPAREL® to numb surgical sites for an extended period, as well as the use of the Harmonic Scalpel.
Surgeon's Fees
The surgeon who performs the procedures will collect a fee for their time, experience, and training. This fee can vary between doctors and also by location. Doctors in some markets can charge much more or much less than doctors in other markets.
Facility
Surgeons perform the procedure in a hospital or an outpatient surgical center. These facilities charge a fee for the use of their space, staff, and their equipment. Again, depending on the location these fees can vary.
Anesthesia
Another factor in any surgery is the cost of anesthesia. An anesthesiologist is required to administer the anesthesia and monitor the patient while they are under. Most often, anesthesia is charged by the hour, so Austin patients that have multiple procedures performed will have a larger expense.
Prescription Medications
After the procedure, Austin patients may need some pain medication and antibiotics to help with the discomfort and also prevent infections during the initial recovery. Your insurance should cover most of this but you should always check to make sure.
Surgical Garments
In order to get the results that you want, patients will need to wear surgical garments after certain procedures.
Time away from Work / Help at Home
Since a mommy makeover is an extensive surgery, it can require time off from work and a need for extra help as well. Austin moms will need care for both themselves after surgery and also care for their children. The amount of time extra help is needed will depend on the exact procedures performed and on Dr. Tjelmeland's recommendations following surgery.
Take the time to talk with your doctor and learn more about the costs of treatment you can expect.
The Mommy Makeover Process Explained
Meridian Plastic Surgery provides a private and professional environment for you to receive optimal care. Every step of your treatment will take place in the same building with the same familiar and friendly staff.
Dr. Tjelmeland performs mommy makeover surgeries on-site in our accredited surgical center. The practice also offers a range of non-surgical skin treatments for maintaining a youthful appearance for years to come.
The Mommy Makeover Consultation
For many of our patients, a mommy makeover is the culmination of years of waiting and wanting something better for themselves. We believe your personal goals should drive your treatment.
When you visit our practice, Dr. Tjelmeland will take the time to talk with you about your aesthetic ideal and the features of your body you would like to change. Following a comprehensive examination, he will:
Discuss treatment options.
Work with you to develop a plan.
Answer any questions you may have.
Once you decide you are ready to move forward, our team will help you schedule your procedures.
What Should I Do in Preparation for My Mommy Makeover?
Our Austin patients have a second appointment with us before their procedure. During this preoperative visit, Cindy Jones, PA-C will again thoroughly go over the procedure, all instructions, consent forms, surgical garments, and prescriptions so that you are fully prepared for surgery.  Dr. Tjelmeland can also meet with you and answer any further questions that you may have.
Along with preoperative care, Meridian Plastic Surgery recommends that you: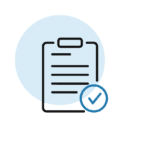 Plan to have arrangements after your surgery. This will mean arranging time away from work and having extra help at home with young children. Allowing yourself time to heal will let you recover more quickly and comfortably.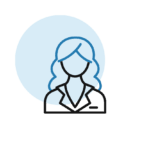 Have another adult ready to assist you. Someone will need to drive you home from your surgery and stay with you for at least 24 hours.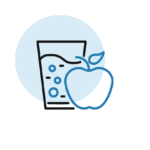 Eat and drink well. Proper nutrition in the two weeks following up to your procedure can help your body heal faster.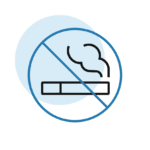 Stop smoking. Smoking can limit your body's ability to heal and increase the chance of infection after your mommy makeover.  All patients will be required to stop smoking before surgery.
How Many Surgical Sessions Does a Mommy Makeover Require?
One of the advantages of a mommy makeover is that Dr. Tjelmeland can often perform multiple procedures during the same surgical session. This limits you to a single recovery, which means less overall downtime.
Whether you have one or several surgical sessions depends on:
The types of procedures that you choose.
The number of procedures you want to have.
Your individual needs as a patient.
Dr. Tjelmeland will discuss your options with you during your consultation.
What Is a Mommy Makeover Like During Surgery? Is It Painful?
Mommy makeover surgeries take place in our accredited and licensed surgical center. Procedures are on an outpatient basis, which means that you can expect to go home on the same day.
Dr. Tjelmeland typically performs these procedures under light general anesthesia. You will be asleep through the entire process and will not feel any pain during surgery.
Dr. Tjelmeland uses several leading-edge techniques and technology to reduce scarring and make patients more comfortable after surgery. These include the HARMONIC SYNERGY® scalpel, which causes less damage to surrounding tissue, and EXPAREL, a long-lasting anesthetic injected into your tissues during surgery that can provide pain relief for days following surgery.
What Should I Expect in Terms of Recovery After a Mommy Makeover?
Our Austin practice can help you plan for your recovery based on the procedures you choose. You can also learn more about each treatment through their individual webpages.
In general:
Following a tummy tuck, you should plan to be away from work for about two weeks.
During your immediate postoperative recovery from a tummy tuck, you will not be able to perform any heavy lifting, including picking up or carrying small children.
After breast surgery, you will likely have swelling and soreness for a few weeks depending on the particular procedure that is performed.
With both body and breast surgeries, you will generally need about 4 weeks before fully resuming exercise or physically demanding activities. Depending on the particular combination of procedures, some activity may resume sooner.
Our practice can advise you about pain medication, antibiotics, and scar management as part of your consultative appointments and follow-ups.
Other Things to Consider Before Getting a Mommy Makeover
Meridian Plastic Surgery wants patients to choose their care with confidence. As you explore your options, we encourage you to review the information on our website, to ask our staff members any questions you may have, and to review our before and after gallery to learn about the type of results that are possible.
Should I Get a Mommy Makeover? Is It Really Worth It?
The women who have a mommy makeover with our practice are among the most satisfied patients we see. For many, treatment comes after years of concern and unhappiness with how their body has changed. While they are happy with their role as a mom, they are unhappy that their body has changed. Treatment lets them be both the mother and the woman they want to be.
The decision to have any plastic surgery is a personal choice, and our practice approaches care with this perspective. Dr. Tjelmeland designs each mommy makeover based on what patients want to achieve, following a collaborative approach so that results reflect each person's goals.
Will I Need to Request Time Off From Work for a Mommy Makeover?
If your mommy makeover includes breast surgery or a tummy tuck, expect to take time away from work.
Following a breast augmentation or breast lift, you will likely be up and walking around a few hours after surgery. Still, you can expect swelling and soreness for a few weeks and should avoid strenuous activities for 4weeks or until Dr. Tjelmeland gives approval.
Most of our Austin-area tummy tuck patients are away from normal activities for about two weeks, longer if their job is physically demanding. Plan for 4 weeks before you will be able to return to your exercise routine.
Scars After a Mommy Makeover
Dr. Tjelmeland strives to use precise techniques, implement advanced technology, and offer attention to detail in order to minimize scarring following surgical procedures.
In a tummy tuck:
Tjelmeland can perform the procedure with the HARMONIC SYNERGY scalpel, which allows for better precision and limits damage to surrounding tissue. Incisions heal more naturally with much less prominent scarring.
Surgery completely removes an existing C-section and/or hysterectomy scar, giving you a smoother, flatter appearance.
Different breast surgeries require different types of incisions. For example, a patient who needs a full breast lift will benefit from a different approach than someone with only a small amount of sagging. Patients are very happy with the contour and youthful shape that surgery provides. View past results in our "before and after section."
How Long Will My Results Last After Having a Mommy Makeover?
The length of time that your aesthetic improvement lasts will depend on the procedures you have and the condition of your skin and tissue as you age.
For example:
A tummy tuck surgery can permanently remove excess skin that may have developed around your stomach after pregnancy.
Breast augmentation will give you the fullness you may have lost since having kids. In most cases, implants last 12-15 years before they need to be replaced.
A breast lift can move your breasts to a higher, more youthful position, but as your body ages and your skin becomes more elastic, some loosening of the skin and breast tissue will occur.
Most women choose to have a mommy makeover with our Austin practice because they want years of improved aesthetics and the opportunity to get back their pre-pregnancy body. Follow-up treatment can help them maintain these benefits.
Does My Insurance Cover a Mommy Makeover?
Medical insurance will not cover a mommy makeover. Breast augmentation, breast lift, and tummy tuck surgery are aesthetic procedures, so insurance providers will not pay for the treatment.
Other Resources Related to Mommy Makeovers
Have a Mommy Makeover at Meridian Plastic Surgery
Start with a consultation at our practice. Together, we will explore the ways treatment can improve your biggest aesthetic concerns and set you on the road to more youthful and aesthetically appealing features.
Get a flatter belly, fuller and more youthful-looking breasts, and a rejuvenated appearance with a mommy makeover. Contact Meridian Plastic Surgery in Austin at (512) 617-7500, or connect with us online.