August 3, 2017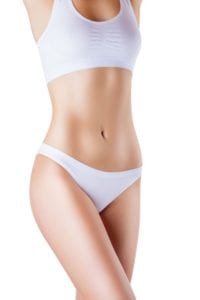 Many moms experience a range of emotions when they finish having babies and breastfeeding. Of course, there's the relief of being "finished." But many women also experience a strong desire to "get their body back" now that their family planning is completed. Only a mother knows the strain that their bodies endure because of pregnancy, birth, and breastfeeding. These incredible ordeals can cause sagging breasts, loose skin on the tummy, and stretch marks around the body also. Even for moms that diet and exercise, they often get to a point where they need a little extra help, which is exactly why we're here today to talk about the mommy makeover. Austin moms that are ready to get back into fighting shape should call Dr. Tjelmeland today at (512) 617-7500.
What Is A Mommy Makeover?
Austin moms deserve a lot of gratitude from their families for the months and years of sacrifice, pain, and hard work they put into creating and birthing kids. Because of the tremendous toll that pregnancy and breastfeeding puts on your body, the mommy makeover procedure is often a combination of several procedures, including but not limited to:
Now, because of how extensive the mommy makeover can be, the recovery process needs to be handled very carefully.