Gallery
Meridian Plastic Surgery helps women feel more comfortable, confident, and attractive through labiaplasty. With this procedure, Dr. Tjelmeland revises the labia, removing, and reshaping excess skin.
Labiaplasty can be an ideal treatment if sexual activity or exercise causes you irritation, if you are unhappy with the prominence or appearance of your labia, or if you have problems with hygiene.
Dr. Tjelmeland has performed labiaplasty procedures extensively for patients in and around Austin. He is certified by the American Board of Plastic Surgery and offers over 20 years of experience. Combining technical skill and attention to aesthetic detail, he provides patients with natural-looking, youthful, and attractive results.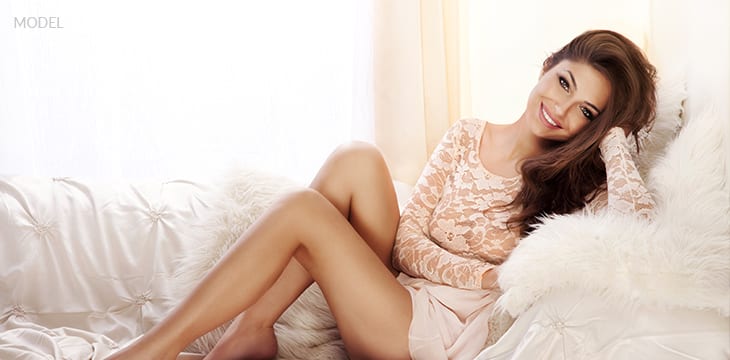 What Is a Labiaplasty, and What Is Vaginal Rejuvenation?
Labiaplasty is a plastic surgery procedure that Dr. Tjelmeland can perform to improve the function and appearance of the labial skin. It is one of several approaches to vaginal rejuvenation: a collection of treatments that can restore a woman's genitals to a younger state.
Depending on your needs, Dr. Tjelmeland can perform a labiaplasty to remove excess skin, revise the labia to match one another, or plump up the labial folds for a more youthful aesthetic. Even subtle changes can make a big difference in a woman's overall appearance.
Most of our patients describe labiaplasty surgery and their recovery as very easy. Just as importantly, patients frequently tell us how treatment has made a considerable improvement in their quality of life, relationships, comfort, and self-image.
What Are the Key Benefits of Getting a Labiaplasty?
You might choose to have labiaplasty for a variety of reasons:
Whether as a result of aging, childbirth, weight loss, menopause, or genetics, your labia may not look the way that you would like. Labiaplasty can improve their appearance by giving you a more balanced, compact, and youthful appearance.
Excess labial skin may be causing you pain during sex or other physical activity. Surgery can significantly improve your comfort.
For some of our Austin patients, the biggest challenge is feeling self-conscious when they wear form-fitting clothes. Prominent labia can present difficulties when wearing leggings, swimsuits, and other styles of clothing as they may be visible. Surgery restores the freedom to wear whatever they want.
Women may also have chronic problems with hygiene related to their labia, a condition which labiaplasty may be able to resolve.
Before and After
See the results that Meridian Plastic Surgery has provided to other labiaplasty patients in our online photo gallery. Dr. Tjelmeland prioritizes attractive, natural-looking outcomes in line with each woman's personal goals.
Mommy MakeoverIs a Vaginal Rejuvenation Procedure Right for Me?
You may want to consider labiaplasty and other vaginal rejuvenation procedures if you are unhappy with the way that you look, if sexual activity is causing you pain or embarrassment, if activities are causing you pain, or if excess labial skin is creating hygienic issues.
Since these conditions often affect women who have had children, patients sometimes have a labiaplasty as part of their mommy makeover. Dr. Tjelmeland can talk with you about all of your options with treatment.
How Much Does a Labiaplasty Cost in the Austin, TX Area?
Labiaplasty costs vary, but the average price of the procedure at Meridian Plastic Surgery is less than $5,000. This includes the surgeon's fees, cost of surgical facilities, and anesthesia.
Your individual needs can affect the cost of treatment. For example, if you have a less complex surgery, the procedure will take less time. This means that the surgeon will be able to perform the labiaplasty more quickly, and you will likely require less time in the operating room. As a result, you would have a lower overall cost.
The pricing of our procedures reflects the training & education of our medical staff, our dedication to safety and comfort, and the reputation we have developed for patient satisfaction. We are committed to transparency in everything we do and are happy to discuss fees in detail so that you can make the right decision about your treatment.
Labiaplasty Procedures and Vaginal Rejuvenation Explained
Your consultation, surgery, and follow-up visits for labiaplasty will all take place at our Austin practice. This will allow you to receive treatment in a familiar environment at every step. We have designed our entire process to provide you with a comfortable, private, and safe place to receive high-quality care.
The Consultation
During your initial consultation:
These discussions will take place in our consult room instead of the examination room, which helps many patients feel more relaxed. You also will have an examination performed.
What Should I Do in Preparation for a Labiaplasty?
Once you decide to schedule your labiaplasty, you will return to our office about one week before surgery for your preoperative appointment in order to complete paperwork for surgery, receive any prescriptions you may need, and review all instructions and information you will need for surgery. Our practice will provide you with all of the information you need to get ready for your procedure.
In general, we will ask that you:
Do not eat or drink after midnight before surgery.
Arrange a ride home from our office after the procedure and have someone stay with you overnight.
Do not apply lotions or powders the morning of your surgery. It is okay to shower.
How Long Does a Labiaplasty Procedure Take?
Your labiaplasty will likely take 1-2 hours. The duration will depend in part on the complexity of your procedure and the number of areas that Dr. Tjelmeland will treat.
For example, the length of your surgery will be shorter if surgery focuses on revising one labial fold to match the other. However, it may be longer if surgery revises both the inner and outer labial folds. Dr. Tjelmeland and our staff can talk with you about what to expect based on your surgical plan.
What Is a Labiaplasty Like During Surgery? Is It Painful?
Labiaplasty is not usually a painful procedure, and our practice will do everything we can to make your surgery a comfortable experience from the time you arrive.
Before beginning, we will apply a numbing cream to your labia, so you should not even feel it when we start your anesthesia. Most of our patients have their procedure under IV sedation, alternatively known as "twilight" anesthesia. After you receive your IV, you should sleep through the entire process.
Types of Vaginal Rejuvenation Procedures
Meridian Plastic Surgery focuses on vaginal rejuvenation procedures that revise the skin around the vulva. These procedures can improve your comfort, give you a more youthful appearance, and improve your quality of life.
Labia Minora Reduction
The labia minora are the inner folds of skin around the vaginal opening. Over time, following childbirth, menopause, or as a result of genetics, the labia can become more prominent, maybe uneven, or may extend past the outer labial folds more that you desire. A labiaplasty often focuses on revising this tissue to give it a more symmetrical and compact appearance.
Labia Majora Rejuvenation
The labia majora are the outer folds of skin next to the labia minora. Excess skin tissue can create an unaesthetic, open, or aging appearance. This skin can also cause bulges if you are wearing form-fitting clothing or a bathing suit. Dr. Tjelmeland performs labiaplasty to reduce the amount of skin while retaining a natural and attractive aesthetic.
Labial Fat Grafting
The labia majora are hormone-sensitive tissue. As you age, these skin folds may deflate, giving your genitals an older/wrinkled appearance. In a labial fat grafting procedure, Dr. Tjelmeland removes fat from another area of your body and uses that fat to restore your labia to a youthful appearance
What Should I Expect in Terms of Recovery After My Labiaplasty Procedure?
Women who have a labiaplasty with our practice report very little pain after surgery.
The most common side effects experienced by our Austin patients are temporary sensitivity and swelling. Most patients are up and around within 2-3 days.
You may need to take a break from rigorous exercise for a few weeks. Most of your swelling should be gone by that point, though it can take up to six months for all residual swelling to completely resolve.
How Long Before I Can Start Having Sex After My Labiaplasty?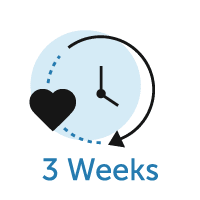 Many women choose to have labiaplasty as a way of improving the quality of their intimacy. Dr. Tjelmeland typically tells his patients that they can resume sexual activity three weeks after their labiaplasty. You may have a longer or shorter timeline depending on the complexity of your procedure and how quickly you heal.
Other Things to Consider Before Getting a Labiaplasty
Dr. Tjelmeland and our medical team want your decision to have a procedure to be your own. Our practice follows a transparent and no-pressure approach; we will take the time to answer your questions, help you understand your options, and ensure that you are comfortable with your choice to receive treatment.
Are There Any Risks Involved With Labiaplasty?
Meridian Plastic Surgery can discuss the risks of a procedure as part of your consultation. Please know that your care is our highest priority, and we will only recommend treatments that are in line with your needs and goals.
Patients choose our practice in part because of our commitment to their safety. Our surgery center is fully accredited and licensed, and we meet the highest medical standards required by the state and the American Association for Accreditation of Ambulatory Surgical Facilities (AAAASF).
Should I Get a Labiaplasty? Is It Really Worth It?
Women who have had labiaplasty with our practice have told us that the procedure significantly improved their quality of life with only limited downtime. That said, we encourage you to make your decision about treatment based on your personal goals.
If your labial skin is preventing you from enjoying intimacy or your favorite activities, if it is causing you embarrassment, or if you simply want to look the way you want, you may wish to explore treatment.
Get a Labiaplasty at Meridian Plastic Surgery
You do not have to accept daily discomfort as just another part of the childbirth and aging process. Meridian Plastic Surgery has helped women in Austin and throughout the U.S. to change their appearance and their lives with labiaplasty procedures.
Schedule a consultation with our practice, and we will talk with you about the surgery, whether you are a good candidate for treatment, and what you can expect in our care.
Contact Meridian Plastic Surgery at (512) 617-7500 or reach out to us online.