July 13, 2017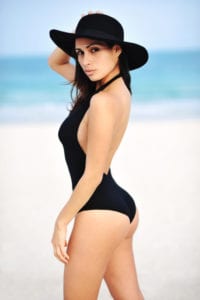 There's no getting around it: whenever the skin is cut, the body will form a scar when it heals. When Dr. Tjelmeland talks to patients about a mommy makeover, Austin moms are usually very concerned about making sure that their incision scars are as invisible as possible. While there are some things out of your control when it comes to how your body forms scars, there are also some tips that you can use to make sure that your scars heal well. We want all the moms out there to give Dr. Tjelmeland a call today at (512) 617-7500.
Here's what happens when you call us: you'll first be greeted by one of our friendly and highly competent staff. Getting calls from moms who want to look and feel great about their bodies is something we look forward to. We're always happy to answer your questions and talk with you about all your concerns with your mommy makeover.
As an Austin mom, the next step in the process is to schedule a meeting with Dr. Tjelmeland for a preliminary consultation. This meeting is critical because this is when you, as a  patient, will get to talk with Dr. Tjelmeland about your goals for the procedure and the results that you want. Dr. Tjelmeland will perform an examination and then start to formulate your customized treatment plan that will guide him through the rest of the procedure.
How to Improve Scarring After a Mommy Makeover
Austin moms will have plenty of time to talk with Dr. Tjelmeland about scar care before their procedure. But here are a few ideas to make sure that your scars are virtually invisible.
Stay out of the sun – Sunlight can darken scars permanently so make sure you cover them up and put lots of sunscreen on.
Stop smoking – Smoking has a massive impact on your skin. Smoking can slow down the healing process and increase your risk of infection. In fact, some surgeons won't operate on patients who smoke because of these risks.
Eat and drink healthy – Eating healthy and drinking lots of water are great ways to improve your scars. Also, avoiding alcohol can help.
Rest your scars – Avoid any strenuous activity after your surgery to allow your scars to heal.
Follow your scar care regimen – Dr. Tjelmeland will provide all his patients with specific guidelines to follow to make sure that your scars heal quickly and are as unnoticeable as possible.
Why Work with Dr. Tjelmeland
Dr. Tjelmeland is a surgeon in the entire state of Texas. In fact, he's been named one of the "Best Cosmetic Surgeons" in Texas by Texas Monthly. Not only has he been published in numerous prestigious academic publications, but he's also on the cutting edge of cosmetic surgical technology. Dr. Tjelmeland uses a Harmonic Scalpel, one of the few plastic surgeons to do so. This device reduces recovery time and minimizes swelling and bruising.
Read Related Article: 10 Tips to Help You Recovery From A Mommy Makeover
If you want to work with a world-class surgeon for your mommy makeover, Austin moms should call Dr. Tjelmeland today at (512) 617-7500.