Gallery
Meridian Plastic Surgery in Austin can rejuvenate your appearance by erasing wrinkles, sagging, and other signs of aging. Facelift surgery restores your face to its younger state by removing excess skin and adding support to its underlying structure.
Reasons to Get a Facelift
Austin facelift patients choose Dr. Tjelmeland to conduct their procedure for a variety of reasons: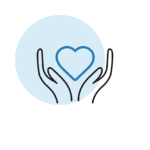 He tailors each surgery to the patient's goals and needs. An individualized approach ensures that the results look like "you," only refreshed and younger.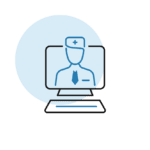 He combines meticulous technical skill, artistry, and finesse, with the patience to deliver the desired outcome.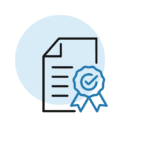 He offers years of experience as a board-certified plastic surgeon.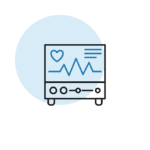 He uses state-of-the-art technology, such as the Harmonic Scalpel, to drastically reduce recovery time, bruising, and swelling.
Each procedure is unique to the individual, schedule an initial consultation with Meridian Plastic Surgery in Austin to get an idea of how we can help you.
Who Is a Candidate for a Facelift?
Austin men and women can achieve natural-looking results with the latest cutting-edge techniques on the market used for facelift and neck lift procedures. We strive to help our patients look much younger and refreshed while also improving their self-esteem with the procedure. But is every patient that wants a facelift actually a good candidate for the procedure?
Dr. Tjelmeland's technique and philosophy:
Generally, facelift and neck lift patients do not want to look "different." They do not want to look like their skin has been unnaturally pulled, and this is a common result from older simple skin pulling facelift and neck lift techniques. A common complaint is that patients feel that they look tired. Patients want to look younger and "refreshed." Dr. Tjelmeland's advanced facelift and neck lift techniques involve a composite and deep plane procedure involving the repositioning of multiple layers of tissue. Although excess skin is removed, the skin is not used for any tensioning or support for the facelift. This allows for a refreshed, completely natural-looking result that would be unnoticeable to someone that you are meeting for the first time. These cutting-edge techniques for facelift and neck lift procedures can deliver outstanding results and very happy patients. A spectacular facelift is the result of perfect execution of a very complex procedure combined with the artistic ability to create the perfect result.
During your consultation with Dr. Tjelmeland, he will perform a thorough examination. A facelift is performed under general anesthesia, or occasionally under twilight anesthesia, depending upon the specific patient and combination of procedures. Austin patients need to be healthy to properly recover and heal after the procedure. Here are a few of the factors that Dr. Tjelmeland will look at during the consultation process.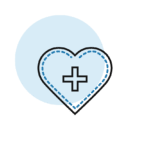 Overall health – In order to be a candidate for a facelift, Austin patients will need to be in good overall health. Specific issues like high blood pressure, and high blood sugar will need to be controlled before moving forward with the procedure.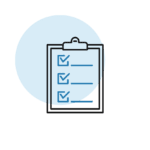 Realistic goals – Dr. Tjelmeland will spend a lot of time talking with Austin patients about their goals for the procedure and their expectations. It is important that patients have a thorough understanding of what the procedure can and cannot do to achieve a successful outcome for our facelift patients, and to deliver the result they want.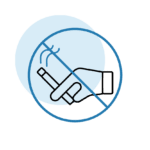 Non-smokers – Smoking does more than just increase your risk for cancer. Tobacco also greatly inhibits your body's ability to fight infection and heal from the procedure. Austin patients will need to quit smoking at least one month before the procedure to ensure they are healthy enough to undergo a facelift.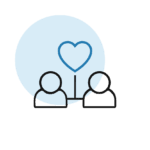 Support network – The recovery from all plastic surgery usually involves some emotional ups and downs. Having a good support network of friends and family to help them through the process from start to finish can help the overall recovery process.
How Our Facelift Works
Dr. Tjelmeland emphasizes natural-looking outcomes in his facelift procedures. Part of avoiding a "windswept" appearance is having a skilled surgeon who understands the intricacies of the procedure.
You'll begin your experience by discussing what you want to achieve through surgery. Dr. Tjelmeland will conduct an examination, make recommendations about how to approach your treatment, and then answer any questions you have about facelift surgery.
As part of this consultation, Dr. Tjelmeland may also recommend that you have other facial procedures at the same time as the facelift. Blepharoplasty (eyelid surgery), brow lift, or fat grafting can make a major improvement in your overall results.
On the day of your surgery:
You will arrive at our accredited and licensed surgical center to prep for the procedure.
You will receive either "twilight anesthesia" or light general anesthesia. Either will ensure your comfort during surgery.
Depending on the goals and approach you and Dr. Tjelmeland established in your consultation, Dr. Tjelmeland will reposition and tighten targeted areas of your facial tissue and remove sagging skin.
You will go home the same day as your procedure.
Dr. Tjelmeland performs the facelift procedure using a Harmonic® scalpel. This state-of-the-art tool uses ultrasonic technology to make precise incisions without causing tissue damage. As a result, you can expect less post-operative swelling, bruising, and recovery time.
Facelift
---
Are you tired of looking in the mirror only to see wrinkles and sagging skin? A facelift may be just what you need! Dr. Tjelmeland can give you a refreshed and younger appearance while still making sure you look like "you." Turn back the clock with a surgical facelift.
Recovery After Facelift Surgery
The evening after your facelift, you may have a dressing wrapped around your head and a surgical drain placed to promote healing. The next day, Dr. Tjelmeland will remove these dressings and drain and check on your progress. Meridian Plastic Surgery makes every effort to support your recovery and to answer any questions you have.
Most Austin facelift patients experience minimal pain at this point in their recuperation, though they have a temporary sensation of "tightness." Dr. Tjelmeland can prescribe medication to alleviate any discomfort.
You can return to work in 7-14 days depending on your job's physical requirements. We typically recommend delaying exercise and more extensive physical activity for about three weeks.
By the time your face has fully healed, you should look years younger, with targeted areas of sagging skin and wrinkles eliminated from your appearance.
How to Care for Scars After a Facelift
Austin men and women that are interested in facelift surgery are almost always very concerned about the resulting scars. Dr. Tjelmeland takes great care to help patients heal quickly and with as little visible scarring as possible. The latest techniques used by Dr. Tjelmeland minimize scarring, and the resulting scars are well hidden and unnoticeable in almost all patients. These are a few of the things that patients can do to achieve the best scar possible.
Follow post-operative instructions – Before the facelift procedure, Dr. Tjelmeland will talk at length about what patients should expect after the procedure. Following his instructions during the recovery process is critical to getting the results that you want. Included in those instructions are scar care methods to help your scars appear as unnoticeable as possible. Patients should always follow Dr. Tjelmeland's instructions to make sure they heal properly.
Avoid sunlight – The sun's rays are incredibly powerful and can wreak havoc on developing scar tissue. Austin patients should avoid going in the sun and wear a hat and sunscreen to protect their scars.
Stop smoking – As mentioned earlier, tobacco products greatly inhibit your body's ability to heal. Specifically, they hinder your body's ability to supply nutrients and oxygen to the developing scar tissue.
Creams and lotions – Many Austin patients that do their own research discover that there are numerous topical ointments and lotions out there for scar care. Vitamin E-based creams, in particular, are popular. However, before putting anything on your scars, make sure that you consult with Dr. Tjelmeland. He can tell you whether or not it will benefit or harm the healing process.
Massage – Finally, another very important method for helping your scars heal is massaging them. Occasionally after the incisions have healed, Dr. Tjelmeland may have you massage your scars which can help encourage blood flow to the area and also soften newly developed scar tissue. This can help improve the scar in certain instances, but patients should always consult with Dr. Tjelmeland before massaging any facial scar.
Other Factors That Influence Scarring
Unfortunately, there are some factors outside of our control that can dictate how well your body forms scars.
Age – As we age, our skin can become thinner and less elastic
Genetics – Certain people's skin just happens to form more visible scars. Although facial scars usually heal better than in other areas of the body, If you have suffered a cut before or have had any kind of surgery in the past, you can get a good idea of how your body will heal after a facelift.
Skin color – Another factor that goes into scarring is the color of the skin. Darker skin has a greater risk of forming a thicker scar, but Dr. Tjelmeland's surgical technique and subsequent treatments can minimize this issue.
Why Work with Dr. Tjelmeland
Our facelift and neck lift patients absolutely love the results they get from Dr. Tjelmeland. Not only is Dr. Tjelmeland a board-certified plastic surgeon, but he also received both his medical degree and subsequent General Surgery and Plastic Surgery training from the prestigious Baylor College of Medicine at the Texas Medical Center in Houston.
Dr. Tjelmeland is also a Fellow of the American College of Surgeons and is a member of the American Society of Plastic Surgeons, the American Society for Aesthetic Plastic Surgery, Texas Society of Plastic Surgeons, American Medical Association, Texas Medical Association, Travis County Medical Society and The Texas Medical Foundation.
But on top of all of that, our patients love the results that they get working with Dr. Tjelmeland. Just take a look at our gallery of before and after pictures to see his work for yourself. Our patients have also left us some of the most touching, heartfelt reviews on our Reviews page.
Dr. Tjelmeland is kind, caring, and compassionate and is always transparent and honest with all of our patients. You will always have all the details and get straightforward answers to all of your questions. Dr. Tjelmeland spends all the time that you need talking with you, discussing your concerns, and answering your questions. He always talks openly about the risks and rewards of any procedure and makes sure that every patient is comfortable before moving forward. We would love to learn more about how we can help you. Give us a call today at our Austin office at (512) 617-7500 to get started and learn more.
Contact Us Today
Schedule A Facelift Consultation At Meridian Plastic Surgery Center Today
Find out more about facelift surgery in Austin. Call Meridian Plastic Surgery for an initial consultation at (512) 617-7500 or use our online form.