July 3, 2017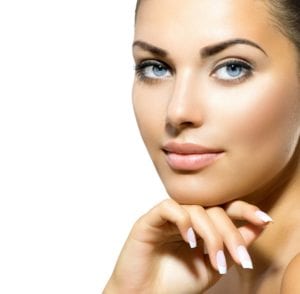 One of the main priorities for our patients who want to get a facelift is that they get gorgeous, natural-looking results. Patients don't want to get that "pulled tight" look that's typical for older facelifts and instead just want their face to look fresh and younger after their facelift. Austin patients also want to be able to hide any scars discretely around the ears or hairline. Any shift in the hairline is an obvious giveaway that the patient has had a facelift. So what can patients do to make sure that their facelift looks great and that the scars are well hidden? In this blog post, we'll look at a couple of the reasons why the hairline can shift after a facelift and then go into details on how to avoid that.
These are the types of important questions that Austin patients will inevitably begin to consider as they start thinking about getting a facelift. One of the best ways to make sure that your scars are virtually invisible and that your hairline does not shift is to work with a board-certified and award-winning plastic surgeon like Dr. Tjelmeland. As one of the leading surgeons in the entire state of Texas, Dr. Tjelmeland has built his practice on patience, precision, and listening to each of his patients' concerns and questions. He's one of the most experienced surgeons and has a track record of delivering beautiful and life-changing results. Just take a look at our gallery of Before-and-After facelift pictures to get a sense of how talented he is. Give us a call today at (512) 617-7500 to learn more and get started.
Scars with a Facelift
Austin patients interested in a facelift will first meet with Dr. Tjelmeland to determine what type of facelift they need. Dr. Tjelmeland will perform an examination and then make a recommendation that he believes will deliver the kind of breathtaking results that he's known for.
The scars that come with a facelift depend on what type of facelift the patient gets. For a full facelift, the scars will often be located near the ears and around the hairline. It's these scars in particular that Dr. Tjelmeland has developed unique techniques to hide and to avoid shifting the hairline.
Why Does the Hairline Shift After a Facelift?
Austin patients may have seen facelift patients that have a very noticeable shift in their hairline after the procedure. While different doctors have different philosophies and methods when it comes to surgery, Dr. Tjelmeland's patients can rest assured knowing that he has developed specialized techniques specifically to avoid this.
Austin patients that work with Dr. Tjelmeland will have ample time to discuss exactly how he avoids this type of issue and how he's able to leave patients with almost invisible scars.
How to Get Started with Dr. Tjelmeland
The first step is to give our offices a call today at (512) 617-7500. When you call, you'll be greeted by one of our incredibly friendly and highly trained staff. Getting to talk with our new patients is honestly a treat for us. We're always happy to answer your questions and talk with you about your concerns.