July 24, 2017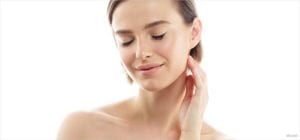 Having loose skin and wrinkles on your face can have a serious impact on our patients' sense of self-worth and confidence. In fact, your wrinkles might be the only thing you notice about your face when you look in the mirror. However, patients that work with Dr. Tjelmeland can get a much more youthful appearance and sometimes even look years younger with a facelift. Austin patients often call and ask us if they're a good candidate for this type of procedure. We wanted to use this opportunity to discuss what Dr. Tjelmeland looks for when he evaluates patients for a facelift. Call us today at (512) 617-7500 if you're ready to smooth out the wrinkles on your face with a facelift.
Austin patients that call our offices will get to speak with one of our incredibly helpful and highly-skilled staff. Getting calls from our new patients is one of the things we look forward to every day. We're always happy to answer your questions and talk with you about our process for moving forward. The next step is to schedule a preliminary consultation with Dr. Tjelmeland.
Now, when you work with Dr. Tjelmeland, you're going to get the same world-class precision and dedication that we're known for. Dr. Tjelmeland has been named one of the "Best Cosmetic Surgeons" in all of Texas by Texas Monthly for 5 years. Make sure you take a look at our gallery of Before-and-After pictures to see his work for yourself.
8 Ways to Determine Whether You're a Candidate for a Facelift
Austin patients will undergo a full health examination before their facelift. But there are a few characteristics that Dr. Tjelmeland will look for to make sure that our patients will get the outstanding results they deserve.
Loose skin – Having loose skin is great news for a facelift because it means that the skin can be tightened.
Supple skin – Patients obviously need to have some elasticity to their skin to get good results from a facelift.
Chronic illness – Patients with diseases like diabetes, herpes, and other autoimmune diseases may not be good candidates can compromise the healing process and risk infection.
Weight – Patients that are severely overweight are often not good candidates for a facelift or other plastic surgery procedures.
Age – One of the most common age ranges for facelifts is between 45 years and 70 years old. However, even people older than 70 can still get terrific results from their facelift.
Expectations – Other than the physical characteristics of a great facelift patient, you'll also need to go into the procedure with realistic expectations. Dr. Tjelmeland will discuss your goals for the procedure at length during your consultations with him.
Smoking – If you smoke, you are not a good candidate for a facelift. Smoking greatly reduces your body's ability to heal and fight off infection–two things that are critical after a facelift.
Call Dr. Tjelmeland at our Austin office at (512) 617-7500 if you're ready to freshen up your face and get a more youthful, healthy, and alert appearance.