April 7, 2017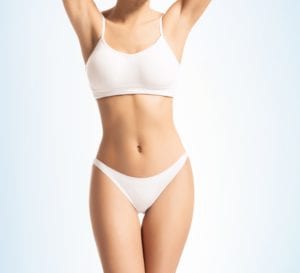 We firmly believe that all moms deserve to look their best after they finish pregnancy and breastfeeding. Only a mother can truly appreciate how incredibly grueling the entire process is. Despite eating healthy and exercising, many moms are still unhappy with how their bodies look. Drooping breasts and sagging skin on the tummy, along with stretch marks can all leave moms wishing they could get their pre-pregnancy bodies back. Which is exactly why more and more moms are starting to learn about the mommy makeover. Austin moms can get beautiful, natural-looking results with a mommy makeover so make sure you give us a call today at (512) 617-7500.
When you call, you'll always be greeted by one of our warm and highly-skilled staff. Getting calls from moms who want to get their pre-pregnancy bodies back is one of the highlights of our day. We're always happy to answer your questions and talk with you about your concerns.
The next step is to set up a good time for you to come into our cozy and modern offices to meet with Dr. Tjelmeland in person. This preliminary consultation is when you can talk with Dr. Tjelmeland about your goals for the procedure and your medical history. Dr. Tjelmeland will also perform an examination and begin to develop your personalized treatment plan. From there, Dr. Tjelmeland can make a recommendation as to which procedures he feels would be best to help you achieve your goals. Call our Austin office to learn more and get started.
What Is a Mommy Makeover?
Austin moms that undergo the mommy makeover procedure usually get a unique combination of procedures that fits their goals and their body. These can include:
Some moms may opt to also get a facelift, arm lift, or others. It all depends on your meeting with Dr. Tjelmeland, your goals for the procedure, and your body.
How to Prepare for a Mommy Makeover
Austin moms tend to focus on the day of the procedure, but there are a lot of things that patients can do before the procedure to make sure they get the best possible results. The key to making the most of your pre-operation time is to think ahead and plan. Here are a few tips.
Get help – Not only will you need someone to drive you home from the procedure, but you'll also need someone to stay with you for at least 24 hours afterward. This is critical because you'll need someone to bring you water, help you with your medication, eating, getting up and out of bed and also monitor you in the case of an emergency.
Got kids? – If you have young children, you'll need to make sure that you have someone there to help you. Lifting, straining, cleaning, and any strenuous activity is prohibited for around two weeks.
Eat, drink healthy – Make sure that you're eating and drinking healthy in the two weeks up to the procedure. This can help your body heal faster.
Stop smoking – Smoking can negatively influence your body's efforts to heal, and it will also increase the risk of infection after your mommy makeover.
Austin mothers give their all for their children. We believe it's time you do something terrific – just for you.
If you're ready to get a more trim and youthful shape to your body, make sure that you call Dr. Tjelmeland at (512) 617-7500.