October 1, 2011
You're eating right and exercising, but getting your body back into shape after having a baby goes beyond just losing a few pounds. With more women becoming pregnant in their 30s and 40s, the process of getting a leaner, fitter body can become even more difficult. Most women gain between 25-35 pounds during a pregnancy, which can cause abdominal muscles to weaken and separate. Excess weight also tends to collects around the hips and thighs and often doesn't respond well to exercise. Breasts also change shape and size during pregnancy. Following hormonal changes and breast feeding, they have less volume and can sag or look deflated.
Every person experiences pregnancy differently and will have different needs for their bodies post-pregnancy. The Mommy Makeover in Austin combines several procedures during one surgical visit to help mothers rejuvenate their bodies and boost self-esteem. This can be a great benefit for busy moms, as they can avoid multiple recoveries from multiple surgical procedures. The Mommy Makeover may include a combination of the following:
Tummy tuck to remove loose or sagging skin and repair abdominal muscles
Breast augmentation to restore fullness
Breast lift and/or breast reduction to reduce sagging
Liposuction of hips, legs, thighs, arms and back
At your initial consultation, Dr. Tjelmeland will discuss the best options for you and address any concerns you may have about the procedures. It's best to wait six months after pregnancy before having a Mommy Makeover and to wait until you're not having additional children as another pregnancy can reverse the benefits. View plastic surgery before and after photos of the various procedures. Additional before and after photos are available to view during your consultation. To schedule your free consult, please call us at (512) 617-7500.
Dr. Kelly Tjelmeland, M.D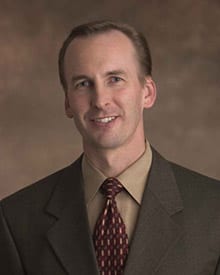 Austin plastic surgeon, Dr. Kelly Tjelmeland is a Board Certified plastic surgeon and the founder of Meridian Plastic Surgery Center, a fully accredited and licensed private Austin plastic surgery center. Named one of the "Best Cosmetic Surgeons" by Texas Monthly for three subsequent years, Dr. Tjelmeland practices a full scope of plastic surgery, including comprehensive cosmetic surgery of the face and body as well as complex reconstructive surgery. Dr. Tjelmeland and his staff are dedicated to providing each patient with unparalleled personal care and individualized attention to achieve exceptional surgical results.