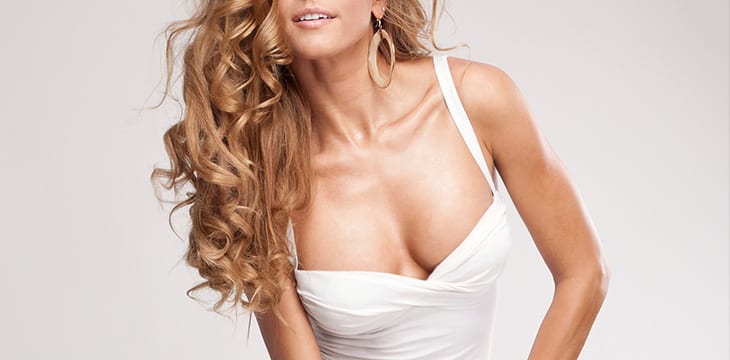 Typically, women choose breast reduction surgery to address sagging, uncomfortably heavy breasts. With a breast reduction, you can improve your body's contour as well as your daily comfort. Dr. Tjelmeland supports Austin breast reduction patients by:
Reducing the size of breasts that Austin patients feel are overly large.
Creating smaller, more shapely breasts.
Reshaping and lifting breasts to fit with the body's proportions.
Alleviating the neck and back pain that large breasts can cause.
The procedure is very common and can offer you an improvement in the quality of your life, resolving daily aches and pains and allowing you to take part in more rigorous physical activity.
How Our Breast Reduction Works
Dr. Tjelmeland will meet with you to discuss the goals you want to achieve with breast reduction surgery. Together, you'll determine an approach for getting the results you want.
On the day of your surgery, you will come to our surgical facility for an outpatient procedure and go home the same day. In the surgery:
Dr. Tjelmeland makes incisions around the areola area, from the nipple to the fold, and in the fold under the breast. He removes breast tissue and skin to make your breasts smaller, lighter, firmer, and higher.
You will also receive a breast lift so that your breasts rest at a higher, more comfortable, and more youthful position.
Dr. Tjelmeland may recommend reducing the size of the areolas as part of the procedure to provide a more natural appearance.
At the end of your surgery, your incisions will be covered with a light dressing, and a surgical bra or wrap will support your breasts during the initial healing phase.
Recovery After Breast Reduction
Most Austin patients have minor pain and discomfort that they easily control with medication, and much of the swelling and bruising usually resolves in the first 10-14 days following the surgery. Allow about 5 days before returning to office work and four weeks before resuming vigorous exercise.
Surgical scars are usually pink as they heal and mature. Usually, these fade within a year of surgery and become less noticeable. You can completely cover scars with a bra, bathing suit, or low-cut top.
Over the first few weeks, your breasts will settle to a more natural position and shape. You can usually determine their final appearance by 4-6 months after breast reduction surgery. At this point, your breasts should be a more comfortable, aesthetically appealing shape and size for your body.
If you are ready for a change, contact Meridian Plastic Surgery about breast reduction. Call our Austin practice for an initial consultation at 512-617-7500, or e-mail us.