Gallery
Meridian Plastic Surgery performs gynecomastia procedures to help men with enlarged breasts feel more comfortable and confident about their bodies. Frequently, our Austin-area patients tell us how happy they are with their results and how they wish they had sought treatment sooner.
If you have been avoiding form-fitting clothing, activities such as swimming and exercise, or other situations where you might need to take off your shirt, consider surgery with our practice. Dr. Tjelmeland is a board-certified plastic surgeon with over two decades of experience, and he has helped hundreds of patients resolve this common concern quickly and permanently. Learn more about treatment.
What Is Gynecomastia?
Gynecomastia is a condition in which boys or men developed enlarged breast tissue. A common cause is a hormonal imbalance, but often the cause is genetic or unknown. It is most likely to occur during puberty and progressively as men age.
The amount of enlargement can vary. Gynecomastia can range from a small lump behind the nipple to a significant amount of fatty or glandular tissue.
It is important to know that gynecomastia is not a medical problem, but people tend to associate a firm chest with masculine features. For this reason, excess tissue can be a source of embarrassment for men who want to be comfortable with their appearance.
Our Austin practice helps men resolve this concern through gynecomastia surgery. Dr. Tjelmeland's procedure combines advanced VASERlipo® liposuction and tissue reshaping. Surgical scars tend to fade, are virtually unnoticeable, and the result is a flatter, more masculine body contour.
What Are the Key Benefits of Gynecomastia Surgery?
Get a flat and firm chest. Surgery removes the fat and breast tissue that cause enlarged breasts, resulting in traditionally masculine features.
Feel better about the way you look. Many men with gynecomastia are embarrassed to take off their shirts. This surgery can give you newfound confidence in your body.
Enjoy immediate results. Most of our patients are back to low-impact activities within five to seven days after their procedure, and they can see the difference in their appearance right away.
Participate in the activities you may have avoided. Go swimming, wear form-fitting clothes, exercise, and play sports without worrying about your appearance.
Make a lasting difference. The tissue and fat that Dr. Tjelmeland removes should not grow back, and the change you see should last for years to come.
Am I a Candidate for Gynecomastia Surgery?
To find out if treatment is right for you, Dr. Tjelmeland at Meridian Plastic Surgery encourages you to schedule an initial consultation with us in Austin. We can discuss the benefits and requirements for surgery in more detail and answer any questions you may have.
In General, Gynecomastia Surgery Is Well-Suited for Male Patients Who: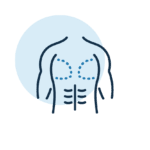 Have some amount of breast enlargement. This can be anywhere from a small lump to a large excess of fat and tissue.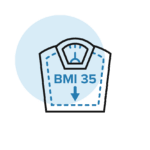 Are at a body mass index (BMI) below 35. Having a low BMI is associated with a safer and more predictable procedure.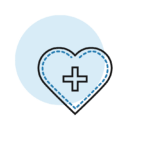 Are healthy enough for surgery. Patients of Meridian Plastic Surgery have a preoperative appointment as well as share their medical history to ensure their safety and comfort.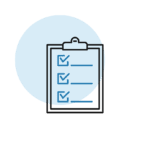 Have proper expectations for gynecomastia surgery. During your initial consultation, Dr. Tjelmeland will talk with you about what treatment can and cannot accomplish to make sure that it is the right option for your goals.
Surgery May Not Be Right for Patients Who: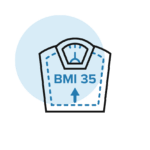 Are at a body mass index of 35 or higher.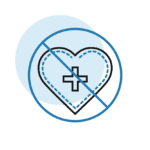 Are not healthy enough for a procedure.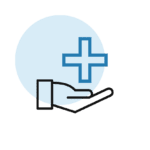 May be better served with an alternative treatment, diet, or exercise.
Meridian Plastic Surgery's highest priorities are the safety, comfort, and satisfaction of our patients. Dr. Tjelmeland and our medical staff will offer transparent and straightforward guidance to you during all of your appointments. Our goal is to help you make the best decisions for your care.
How Old Do I Have to Be for Gynecomastia Surgery?
Generally, Meridian Plastic Surgery sees gynecomastia patients that are age 18 and older. This is the age at which people are likely to have completed their physical development. If you are the parent of a patient under the age of 18, please contact our office to discuss your specific situation.
What Affects the Cost of Gynecomastia Surgery in the Austin, TX Area?
At Meridian Plastic Surgery, a gynecomastia procedure ranges in price from $8,000 to $9,000. This pricing reflects the experience of our surgeon and medical staff and the advanced resources of our facility.
When comparing providers, we encourage you to evaluate costs based on total comprehensive pricing. This is important because some practices will only list their surgical fees and not other costs, such as facility and anesthesia fees.
Meridian Plastic Surgery provides all-in pricing in the range above so that you can have a clear understanding of what treatment will cost. We are available to answer other questions you may have about pricing and to help you plan appropriately for your care. For an exact quote it is best to schedule a consultation.
The Gynecomastia Surgery Process Explained
Dr. Tjelmeland at Meridian Plastic Surgery offers a private and professional setting for men to receive treatment. All of your appointments will be at our Austin practice with the same familiar team. We are committed to the highest safety standards, are state-licensed, and hold national certification with the American Association for Accreditation of Ambulatory Surgical Facilities (AAAASF).
The Consultation
During your initial visit to Meridian Plastic Surgery, Dr. Tjelmeland will talk with you about your concerns and goals. He will perform an examination, answer your questions about gynecomastia, and discuss your treatment options.
If you are a good candidate for surgery, Dr. Tjelmeland will help you understand what to expect with your procedure and recovery. Our practice will also provide pricing for your treatment and, when you are ready to move forward, work with you to schedule follow-up visits.
What Should I Do in Preparation for Gynecomastia Surgery?
After you decide to have surgery, you will come back to the practice for a preoperative appointment about a week before your procedure.
During this visit, you will meet with Cindy Jones PA-C and go over all instructions, consent forms and answer any questions that you may have.  You may also meet with Dr. Tjelmeland if necessary to answer any last-minute questions. This ensures that you will be completely comfortable and well prepared for surgery.
Typically, we ask that you not eat or drink after midnight before a gynecomastia procedure. You should also fill the prescriptions we provide beforehand so that you can have an easier recovery. Other instructions will be in the materials we will provide you.
How Long Does a Gynecomastia Procedure Take?
While a typical gynecomastia surgery lasts 1.5-3 hours, the duration of your procedure will depend on your individual needs.
Men who have less fatty or glandular tissue tend to have shorter surgeries. This is because Dr. Tjelmeland will need less time to suction away fat, excise breast tissue, and reshape the area. He can discuss his specific approach to your surgery as part of your consultative visit.
What Is Gynecomastia Surgery Like? Is It Painful?
Meridian Plastic Surgery is dedicated to the safety and comfort of our Austin-area patients. Dr. Tjelmeland will perform your gynecomastia surgery using light general anesthesia, which means you will feel no pain during the procedure and will sleep through the experience.
As part of the surgery, Dr. Tjelmeland may use one or several techniques to help you get the outcome you want. These include:
VASERlipo. The VASERlipo system uses ultrasonic energy that liquefies fatty tissue, making it easier to remove. Because VASERlipo is a more selective technology, it causes less bruising and discomfort after surgery and gives a smoother, more even result.
Excision. In some cases, fibrous glandular tissue causes an enlarged breast. Dr. Tjelmeland can make incisions to remove this tissue.
Reshaping. After getting rid of the unwanted fat and excess tissue, Dr. Tjelmeland will shape the area in a way that gives a natural-looking appearance.
What Should I Expect in Terms of Recovery After Gynecomastia Surgery?
You will have your procedure on an outpatient basis and go home on the same day. Expect to wear a lightweight compression vest under your clothes for 2-3 weeks to help reduce swelling. Our practice will provide you with other guidelines to speed your healing and improve your comfort.
The recovery from a gynecomastia procedure is typically one of the easiest among plastic surgeries. Patients usually take 3-5 days away from work or low-impact activities and are cleared for exercise and more rigorous activities after 10 days (4 weeks for chest workouts).
In general, patients are very happy with their results. You can expect a flatter and firmer sculpted chest immediately following the procedure, and incisions should heal so well that scars will not be visible.
Do the Results Last?
After surgery, your breasts should not become enlarged again, and you should be able to enjoy a flatter and more sculpted appearance.
The exceptions to this are if you experience significant weight change, hormonal imbalance, or side effects from medications you are taking. These factors have the potential to cause a mild recurrence of breast enlargement. Dr. Tjelmeland can discuss these concerns with you as part of your initial consultation.
Other Things to Consider Before Gynecomastia Surgery
While male breast reshaping is a common and relatively predictable procedure, we understand that you likely have questions about treatment. Along with providing answers to common questions on our website, Dr. Tjelmeland and our practice will do everything we can to ensure that you are fully informed before you decide to have surgery.
Should I Have a Procedure to Resolve Gynecomastia? Is It Really Worth It?
How you feel about your appearance is important. If you are unhappy with the way you look — and if it is keeping you from living life the way you want — you should consider surgery.
The men who have a gynecomastia procedure with our Austin practice are among the most satisfied patients we treat. Many have spent years avoiding situations where they have to take off their shirt or show their body.
Following gynecomastia surgery, patients often have a newfound sense of freedom. They no longer think twice about going for a swim, exercising, playing sports, or being in a physical relationship. In short, they feel more confident in many areas of their life, thanks to a single aesthetic procedure.
Are There Alternatives to Achieve the Results I Want?
If your gynecomastia is the result of hormonal changes during puberty, the condition may resolve itself over time.
If it is caused by medications that you are taking, your general practitioner may suggest alternative medications that you can use.
Certain medications used to treat breast cancer and related conditions can help some men who have gynecomastia. However, these medications are not yet approved by the FDA for this purpose.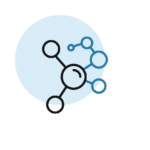 If your gynecomastia is the result of hormonal changes during puberty, the condition may resolve itself over time.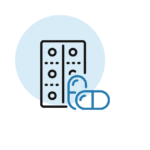 If it is caused by medications that you are taking, your general practitioner may suggest alternative medications that you can use.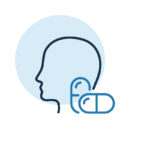 Certain medications used to treat breast cancer and related conditions can help some men who have gynecomastia. However, these medications are not yet approved by the FDA for this purpose.
Other Resources Related to Gynecomastia
Have a Gynecomastia Procedure at Meridian Plastic Surgery
The first step to getting the appearance you want is scheduling an appointment with Dr. Tjelmeland. Together, you can explore treatment, talk about the results you can expect, and resolve the aesthetic problems that have been holding you back.
If your goal is a firmer, fitter physique and a more traditional sculpted masculine appearance, learn more about gynecomastia surgery with our practice. Contact Meridian Plastic Surgery in Austin at (512) 617-7500, or connect with us online.