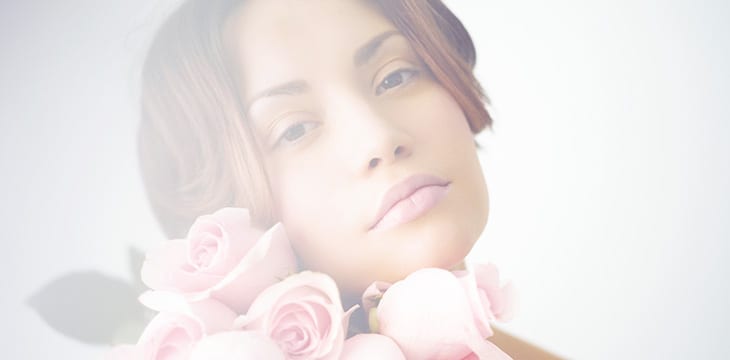 The nose is one of the most prominent features on the face and sets the tone of your entire facial look. But if you're unhappy with the way your nose appears, it can make you feel self-conscious, and that your entire facial features or profile are less than desirable. Rhinoplasty, also known as nose surgery or a nose job, offers Austin patients subtle changes to their nose to create a balanced, aesthetically pleasing appearance. It can also help to resolve functional issues related to breathing difficulties. Dr. Tjelmeland performs a rhinoplasty to:
Reshape the slope or width of the nose, providing a sleeker appearance.
Refine the tip of the nose or reduce the appearance of bumps and irregularities.
Provide greater symmetry between the nostrils.
Correct issues that may have occurred because of an accident, such as a broken nose.
Fix breathing issues and allow for better breathing functionality, often alleviating uncomfortable conditions or even allergies.
HOW RHINOPLASTY WORKS
Rhinoplasty is a very common surgery, but as Austin's Dr. Tjelmeland will tell you, no two rhinoplasty surgeries are alike. Each procedure is unique to the individual and the results he or she desires to achieve. High-quality outcomes require an approach that is tailored to your personal goals and your nose's unique qualities.
An ideal rhinoplasty achieves an aesthetic balance without the telltale signs of surgery or the appearance of an "over-operated on" nose. Dr. Tjelmeland's experience, skills, and expertise are part of the reason patients rely on him and even travel from outside of the Austin area specifically to work with him. When you choose Meridian Plastic Surgery Center for a nose job, you can rest assured you will receive the detailed attention and service you deserve.
At Meridian Plastic Surgery Center, we begin the rhinoplasty process with an initial consultation. Dr. Tjelmeland will learn more about your interests for surgery, conduct a full nasal and facial examination, and make a recommendation about the procedure. Photo imaging may be done at a follow-up consultation so Austin patients can see what aesthetics they can expect.
Rhinoplasty surgery typically takes place on an outpatient basis under "twilight anesthesia" or light general anesthesia at our accredited Austin surgical center:
Austin patients should not feel any pain during the procedure.
Dr. Tjelmeland performs the rhinoplasty according to the individualized approach established during your consultation.
Typically, an incision is made inside of the nose and across the columella (skin between the nostrils), and the rhinoplasty procedure is then completed.
Dr. Tjelmeland takes care to place incisions where the scars are well-hidden by the natural shape of the nose. His meticulous attention to detail conceal any telltale signs that you've had rhinoplasty surgery.
WHAT IS FUNCTIONAL RHINOPLASTY?
Some Austin patients who see Dr. Tjelmeland at Meridian Plastic Surgery Center for a rhinoplasty consultation are happy with the look of their nose, but they have breathing or other functional issues that can be corrected via functional rhinoplasty. This procedure can resolve a number of nasal anomalies, including:
Restoring a deviated septum which occurs when the wall, or septum that separates the inner right nostril from the left becomes damaged.
Reducing turbinates, which are mucous membrane covered "shelves" located in the nose and may become especially troublesome if you have severe allergies.
Removing nasal polyps, which are benign, grape-like growths that can obstruct your breathing.
Correcting nasal valve collapse, a normal response when you are having deep inhalations such as during strenuous exercise, sometimes this condition can occur during regular breathing, making it difficult and uncomfortable to breathe.
RECOVERY AFTER RHINOPLASTY
Following surgery, you will wear a lightweight splint on your nose to maintain the new shape. Usually, you can remove it after 5-7 days. Most patients can easily control discomfort after their procedure with pain medication. You may also have some bruising around your eyes, which should fade within one week. You should be able to return to work or school within the same amount of time and to get back to physical activity within two weeks.
You can get a good idea of the new shape your nose will have once your initial swelling goes down, which usually happens within three weeks. However, it takes a full year to see the final result as the scar tissue matures and the remaining swelling dissipates. At that point, you'll be able to enjoy the full benefits of your surgery.
AM I A GOOD CANDIDATE FOR RHINOPLASTY?
Austin residents who merely want to improve the appearance of your nose or wish to improve their ability to breathe arent automatically qualified for a nose job. To be considered a potential candidate for nose surgery, you must:
Be at least 16 years of age, which is when the nose stops developing.
Have an aesthetic or functional nasal issue you wish to correct.
Be in good general overall health and pass a pre-operative appointment with your general practitioner.
Listen to Dr. Tjelmeland as he explains your personalized treatment plan and what kind of results you can You'll also need to communicate that you have realistic expectations for the outcome of your procedure.
Be a non-smoker, as smoking can complicate both the rhinoplasty surgery and your recovery.
Be in good psychological health.
SCHEDULE A CONSULTATION AT MERIDIAN PLASTIC SURGERY CENTER TODAY
If you've never been happy with the appearance of your nose, have suffered an injury that altered the appearance of your nose, or have breathing issues, why suffer? If you want to revise your appearance in a subtle and attractive way or finally have the breathing functionality you've always wanted, contact Meridian Plastic Surgery Center to learn more about rhinoplasty. Call us today at (512) 617-7500, or use our online form.