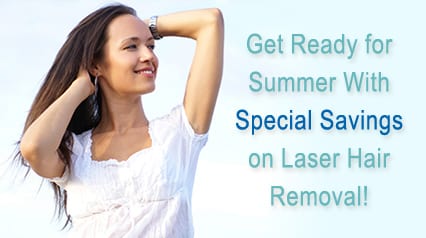 Specials on Laser Hair Removal Treatments
Through March 31st:
$49 for Small Areas
$99 for Large Areas
Get Smooth For Summer!
Summer will be here before we know it, so start planning now to show off your skin with laser hair removal packages at Meridian Skin Care Clinic. With different lasers available, we're able to safely treat all skin types with successful results. Any area of the body can be treated, with the most common being legs, bikini area, underarms, chest, back and face. During your free consultation, we'll customize the most effective treatment plan for your skin tone and hair type. For optimal results, we usually recommend 4-6 sessions spaced about six weeks apart. While treatments can be performed any time of the year, it's best not to expose treated areas to the sun for two weeks before and after your laser session. That makes now the ideal time to schedule your sessions .
To schedule your consult or any treatments at Meridian Skin Care Clinic, please contact Stefanie Peacock, our esthetician, by email at stefaniep@meridiansurgery.com or by calling (512) 617-7500.
"I have only had one session of laser hair removal on my legs and I am amazed at the improvement. The time I save not having to shave my legs several times a week is so worth the cost. It is clear that both the technology and the talents of the staff at Meridian are outstanding." — Rebecca
Visit Us at the Austin Woman Healthy Living Event on April 1st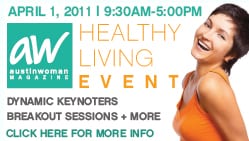 We'll be at Austin Woman Magazine's Healthy Living event at the Renaissance Austin Hotel on April 1st to help encourage a happy, healthy lifestyle for women. It's going to be a great day filled with dynamic speakers, health care professionals and healthy living vendors. Stop by our table and visit with our staff from both the plastic surgery center and our skin care clinic. To attend the event, just register at Austin Woman.
Dr. Kelly Tjelmeland, M.D.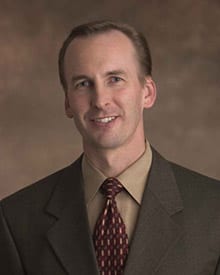 Dr. Kelly Tjelmeland is a Board Certified plastic surgeon and the founding partner of Meridian Plastic Surgery Center, a fully accredited and licensed private surgery center. Named one of the "Best Cosmetic Surgeons" by Texas Monthly for three subsequent years, Dr. Tjelmeland practices a full scope of plastic surgery, including comprehensive cosmetic surgery of the face and body as well as complex reconstr uctive surgery. Dr. Tjelmeland and his staff are dedicated to providing each patient with unparalleled personal care and individualized attention to achieve exceptional surgical results.
The information in this newsletter is designed for educational purposes only. It is not intended to substitute for medical advice and should not be used to diagnose or treat a health issue. You are encouraged to consult Dr. Tjelmeland with any questions or concerns you may have regarding your condition. The information found herein may not be duplicated or redistributed in any form without the prior written permission of Dr. Tjelmeland.