Gallery
Have you ever been unhappy with your silhouette, especially with your breasts? If so, you may be among the many Austin women who visit Meridian Plastic Surgery Center to inquire about getting a boob job. Whether they've always had small breasts and desired bigger ones, or have experienced a loss of volume in their breasts due to pregnancy, weight loss, or aging, a boob job can be a plastic surgery procedure that boosts an Austin woman's confidence and self-esteem. In fact, breast augmentation – or a "boob job" as it's commonly referred to, is one of the most sought-after surgeries performed by Dr. Tjelmeland of Meridian Plastic Surgery Center.
Deciding if Boob Job is Right For You
It can be difficult to decide if you want to get a boob job or not. Even if you're an Austin woman who is unhappy with her natural breasts, a boob job is still a major surgery that calls for thoughtful consideration and planning. Some of the reasons that so many Austin women decide that a boob job is the right choice for them are:
Their current appearance and silhouette causes them to have low self-esteem;
They feel uncomfortable in bathing suits and low-cut tops because their natural breasts don't fill them out;
They have noticeably asymmetrical breasts and are embarrassed because this difference in size is obvious to others; and
Their natural breasts used to be bigger or perkier, but now look different because of pregnancy, weight loss or aging.
If you fall into one or more of the above categories, then a boob job is well worth your consideration.
A Boob Job Consultation – Your First Step to Getting The Boobs You want
Once you've decided that you want a boob job, or at least wish to explore the option further, the first thing you should do is schedule a consultation with board certified plastic surgeon Dr. Tjelmeland of Meridian Plastic Surgery Center. During this initial consultation, Dr. Tjelmeland will perform a full breast examination, listen to how you would like your breasts to look, and answer any questions you may have. Based on your preferences – including photos or magazine clippings of the size and style of bust you want to achieve – Dr. Tjelmeland will make several recommendations for your boob job surgery.
The Boob Job Procedure
When you've decided to go forth with getting a boob job, Dr. Tjelmeland will perform your procedure at Meridian Plastic Surgery Center in Austin. For your comfort, you will be placed under anesthesia so that you are asleep during your boob job surgery. Dr. Tjelmeland will perform your surgery based on the unique choices you two made during your pre-operative appointment including:
Using either silicone or saline breast implants.
Both breast implant types are safe, but most Austin women prefer silicone breast implants because they provide more natural looking – and feeling – results. They also result in less visible rippling beneath the skin, adding to the natural look of the procedure.
Where to place your incision.
Silicone and saline breast implants can be placed via an inframammary incision (where the breast meets the rib cage) or a periareolar incision, via an incision made along the natural line of the areola. Saline implants may also be placed via an incision in the underarm or through the belly button.
Placing the breast implant either under your breast tissue or under your chest.
While it's less invasive and easier to recover from if you have your breast implants placed over your breast muscle, Dr. Tjelmeland more often chooses under the muscle breast implant placement for more natural-looking results.
What breast implant size to use.
Some Austin women come to Dr. Tjelmeland with an ideal cup size in mind. But, he often cautions against this thinking since cup size can vary amongst bra manufacturers. Instead, he prefers if you bring photographs or magazine clippings showing images of your ideal breasts or silhouette so he can get a better understanding of the size for which you are aiming.
The boob job will be an outpatient surgery procedure, though you won't be able to drive yourself home when you awaken due to the anesthesia you'll be receiving during your surgery. More than his desire to provide you with fantastic results, your health and safety are Dr. Tjelmeland's utmost concern which is why he only uses board certified anesthesiologists to administer anesthesia during surgery in our fully accredited licensed surgery center.
Recovering From Your Boob Job Surgery
Getting a boob job is a major surgery, and it'll take time for you to recover from your procedure. When you initially wake up from surgery, your breasts will usually feel tight and sore. Don't worry, Dr. Tjelmeland will prescribe you pain medication. Also, this discomfort will typically only last for 3 to 5 days.
You'll need to rest for the first few days after your boob job, and you won't be able to lie on your stomach for quite a while. Instead, Dr. Tjelmeland recommends his patients, sleep on their back with their upper back elevated with pillows. Some women prefer to sleep in recliners, or propped up on a sofa.
You won't be able to perform any heavy lifting in the first few days after your surgery, including small children. If you have kiddos at home, make prior arrangements to have help from friends and/or family for the first few days.
You'll be able to return to work or school about 5 days after your boob job, and resume light exercise around 10 days post-op. Strenuous exercise won't be able to be resumed until around 4 weeks after your boob job surgery.
Am I a Good Candidate for Boob Job?
Just because you want a boob job doesn't mean you're a good candidate for the surgery. Because safety is Dr. Tjelmeland's first concern, he carefully screens his patients to ensure that: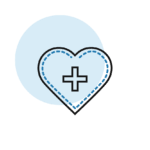 They are in good overall medical health.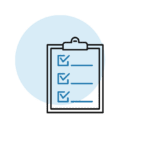 They have listened to Dr. Tjelmeland explain the surgery to them, including the expected results, and have communicated back to him that they have realistic expectations for their procedure.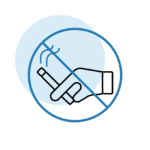 They are non-smokers, are smoking can complicate both the boob job and recovery time period.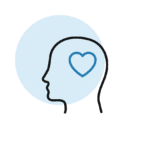 They are in good psychological health.
Schedule a Boob Job Consultation with Dr. Tjelmeland Of Meridian Plastic Surgery.
If you're ready to finally make your dreams come true and get a boob job, why wait? Call Meridian Plastic Surgery Center in Austin to schedule an appointment with Dr. Tjelmeland today at (512) 617-7500.