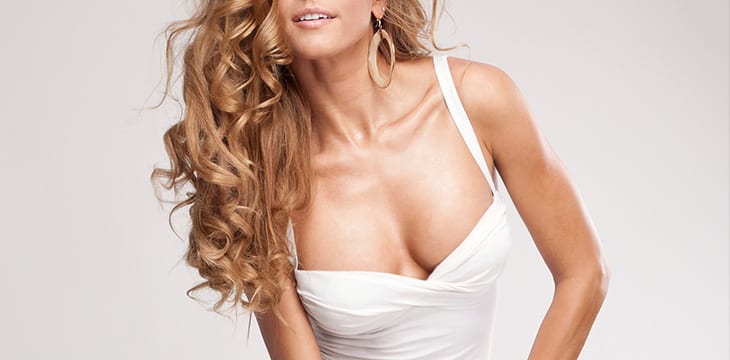 Pregnancy, nursing, and loss of skin elasticity over time can cause the breast to lose its shape and firmness, resulting in sagging. A breast lift, or mastopexy, will lift and reshape the breast, restoring a more youthful appearance to a woman's breasts. Often times, breast implants are also utilized along with the lift to help shape the breast and to increase fullness and size. Breast lifts can be performed in combination with other body procedures and is often times part of a mommy makeover.
There are several types of breast lift procedures ranging from simple lifts with minimal scarring to extensive lifts (standard, or full lifts).  The type of lift is individualized for each Austin patient depending on the severity of sagging and the desired patient goals.
The Procedure
Breast lift surgery is performed on an outpatient basis under either sedation ("twilight anesthesia") or light general anesthesia, depending on the complexity of your individual case.
The surgery may take between 1.5 to 3.5 hours depending on the type of lift and the condition of your breasts. Circumareolar lifts can be accomplished with an incision just around the areola and are typically performed along with breast implants.  A Standard Lift or Full Mastopexy involves more incisions to allow for more aggressive lifting and reshaping of the breast for situations involving severe sagging of the breast. If necessary, breast implants can also be used with a Standard or Full Mastopexy to help shape the breast and if needed increase the size of the breast.
Recovery: What to Expect
After surgery, your incisions will be covered with gauze and an elastic bandage or a surgical bra will hold the breasts in place. Your breasts will be swollen, and you may experience some mild discomfort easily managed with pain medication. A soft support bra replaces the bandages or surgical bra after a few days.
Usually Austin patients return to work between 5 – 7 days depending on the type of procedure and the type of work.  You will need to avoid any heavy lifting or vigorous activity for 3 to 4 weeks depending on your situation.
If you want more information about getting a breast lift in Austin, you can schedule a consultation with Dr. Tjelmeland by calling (512) 617-7500 or sending us an e-mail.