April 10, 2009
We hope you're enjoying our newsletter on ways you can be your best self. Every month we'll bring you news on exciting developments in cosmetic surgery, including new products, innovative technology and the latest surgical methods that we're bringing to our clients for greater patient care.
Now Available: Latisse Delivers Longer, Thicker Lashes
There have been products on the market for years that promise to lengthen lashes and make them fuller. Hundreds of dollars have been spent on mascaras and other products that promise results, but simply can't deliver. Finally, there's a new prescription treatment that really does work and delivers longer, lusher lashes without the need for mascara. Latisse is a prescription treatment that has been studied and approved by the FDA to make your eyelashes grow longer, thicker and darker. Dr. Tjelmeland is pleased to offer this exciting new product to his patients. Latisse is available by prescription only. To set up an evaluation to see if you are a good candidate for Latisse, call our office at (512) 617-7500 or email sarah@meridiansurgery.com
Harmonic Scalpel Shortens Recovery Time For Facelifts And Tummy Tucks
The harmonic scalpel is an exciting new instrument mentioned in our March newsletter, which Dr. Tjelmeland uses to significantly reduce discomfort for patients undergoing facelifts, tummy tucks, and other body contouring surgeries. Patients have remarkably shorter recovery periods, minimized pain and bruising, and are able to return to work much faster. The harmonic scalpel differs from traditional methods by using ultrasonic energy to assist in performing the surgery, rather than the heat and burning of the electrocautery. This allows for less blood loss and less swelling. Dr. Tjelmeland is the only plastic surgeon in Austin using this revolutionary technology and has seen remarkable results for his patients. Recovery time is easily cut in half as bruising and swelling dissipates rapidly. Minimized bruising and quicker recovery is especially significant for patients seeking facelifts. Find out how this new advance in technology can benefit you by scheduling a private consultation with Dr. Tjelmeland.
Nutritionist Corner: By Rosalind Haney, RN, CCN
Rosalind is a registered nurse and board-certified clinical nutritionist with specialized training in clinical skin care. Go For The Greens This Spring!
Kale is my absolute favorite green. It is a highly nutritious vegetable packed with antioxidant and anti-inflammatory properties – VERY anti-aging! Kale can be found flat or curly and in colors ranging from light green to violet-brown to red. It can also be made kid-friendly by roasting it (search "Cooking for Kids – Crispy Kale") and can be substituted for any spinach or chard recipe. Here is how I love my kale:
Kale with Portabella Mushroom
Rinse the greens well, removing the lower center hard stem.
Tear or chop the leaves into 2-3 inch pieces.
Melt 1 to 2 tablespoons of organic butter in a deep pot.
Sauté 4 chopped shallots and one large portabella mushroom (cut in 1″ cubes) for a couple of minutes.
Throw in the greens. Sprinkle with one teaspoon of either vinegar or lemon juice (to increase iron and calcium absorption).
Stir and cover.
Let cook for 10 – 15 minutes on low to medium heat, stirring occasionally.
Sprinkle with grated parmesan cheese or sesame seeds (optional). Salt and pepper as needed.
DR. KELLY TJELMELAND, M.D.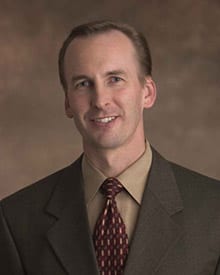 Dr. Kelly Tjelmeland is a Board Certified plastic surgeon and the founding partner of Meridian Plastic Surgery Center, a fully accredited and licensed private surgery center. Named one of the "Best Cosmetic Surgeons" by Texas Monthly for three subsequent years, Dr. Tjelmeland practices a full scope of plastic surgery, including comprehensive cosmetic surgery of the face and body as well as complex reconstructive surgery. Dr. Tjelmeland and his staff are dedicated to providing each patient with unparalleled personal care and individualized attention to achieve exceptional surgical results.