October 12, 2016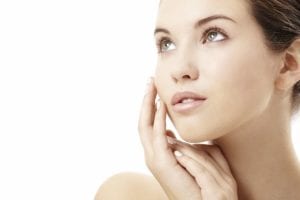 Do you have an unsightly nasal hump on your nose that you would like removed? Are you considering rhinoplasty, or a nose job, in Austin but don't know where to begin? Well, you've come to the right place. Austin Dr. Tjelmeland of Meridian Plastic Surgery Center performs several rhinoplasty surgeries every year, and he's here to tell you how to get your nasal hump removed and answer all your other questions about rhinoplasty surgery.
About Rhinoplasty Surgery
Rhinoplasty surgery is the aesthetic and/or functional correction of the nose. It is among the most common plastic surgery procedures performed in the United States. Reasons that people choose to undergo rhinoplasty surgery include:
Narrowing a wide nose
Fixing a crooked nose
Correcting a nose that has sustained an injury in the past
Removing a nasal hump
Performing tip surgery, to give the nasal tip a newly desired look
Reshaping or equalizing the nostrils
With Rhinoplasty, a number of techniques can be deployed to give your nose the shape and/or function you desire. These include adding or removing cartilage, shaving the nasal bone or lateral osteotomy, also known as breaking the nasal bone.
Removing a Nasal Hump
Removing a nasal hump is a popular reason that Austin residents undergo rhinoplasty surgery. During this procedure, the hump is gently shaved down, to give the nose a smoother, sleeker appearance and profile. After the hump is shaved, a lateral osteotomy is performed (also known as breaking the nasal bone) to narrow the nasal bone and close the "open roof" that is created when the hump is shaved. Without breaking the nasal bone, your new nose may appear too wide, and we know that is probably not the desired look you're after.
Choosing the Right Rhinoplasty Surgeon
When it comes to choosing an Austin plastic surgeon to perform rhinoplasty, especially to remove a nasal hump, you want to make sure you are selecting a physician who has the experience and credentials that matter. Always make sure that you are working with a Board Certified Plastic Surgeon like Dr. Tjelmeland. You also want to work with a plastic surgeon that has plenty of experience using the types of techniques that will be completed for your unique rhinoplasty surgery. While rhinoplasty is very common, each case can be different, and most plastic surgeons will tell you they have never performed two different rhinoplasty surgeries the same way. But if you want a nasal hump removed, you want to make sure that you are working with an Austin plastic surgeon that has plenty of experience removing and contouring nasal humps. Finally, you want to be working with a plastic surgeon that will help you set realistic expectations for your surgery. Despite the magic they seem to perform, plastic surgeons are not magicians, and they cannot promise you perfect results.
Ready for Rhinoplasty? Call Today!
If you're ready to have a nasal hump removed, call Dr. Tjelmeland in his Austin office today for a consultation at 512-617-7500.