September 12, 2016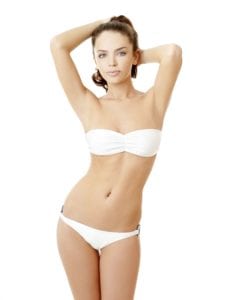 CoolSculpting is an exciting new cosmetic procedure performed by Austin Dr. Tjelmeland at his Meridian Plastic Surgery Center Office. With this outpatient procedure carried out in Dr. Tjemeland's Austin office, fat cells are frozen and killed, then eliminated by your body's own natural elimination process. The result is a permanent fat reduction in the targeted area – all without needles, anesthesia or surgery! And the best part is, you can resume your normal daily activities immediately after your treatment.
How is CoolSculpting Performed?
CoolSculpting is performed entirely without surgery. A gel pad and handheld applicator are placed on your problem areas, and the fat is frozen. After the fat freezes, it dies and is eliminated naturally. Over time, you'll see your once stubborn fat areas transform into leaner, thinner body parts, giving you the confidence you've been wanting! While CoolSculpting is a cold procedure, it is generally described as painless, and most Austin patients prefer to nap, rest, surf on their phones or read during their CoolSculpting treatments.
How Effective is CoolSculpting?
For an outpatient procedure, CoolSculpting is a highly effective procedure. A single hour-long CoolSculpting treatment – which targets about the area the size of a hand – can reduce about to 22 to 25% of the targeted fat. With additional treatments of the same problem areas, you can eliminate up to 50% of your unwanted fat cells.
How Many Treatments of CoolSculpting Will I Need to Achieve My Desired Results?
When you work with Austin Dr. Tjelmeland on a CoolSculpting treatment plan, he will provide a full examination and put together a detailed treatment plan for you. But the amazing thing about CoolSculpting is that it yields tremendous results with relatively few treatments. Take a look again at the before and after pictures, and click on the first set of results. You'll see that this CoolSculpting patient was able to lose a significant amount of abdominal fat in just two CoolSculpting procedures over a 16-week period!
Am I A Good Candidate for CoolSculpting?
CoolSculpting is an ideal procedure for Austin patients who:
Are at, or close to, their ideal body weight.
Have stubborn fat deposits that won't go away with proper diet and exercise.
Do not wish to undergo cosmetic surgery.
Do not have the availability to take time off to recover from surgery such as liposuction or a tummy tuck.
Are willing to wait several weeks to see their final results.
I'm Ready to Learn More About CoolSculpting.
If you're ready to have a trimmer, sleeker physique – without surgery – then don't delay calling Austin Board Certified Plastic Surgeon Dr. Tjelmeland today. Schedule a consultation by calling (512) 617-7500. When you go into a consultation at Dr. Tjelmeland's Austin office, he will perform a complete examination of your problems areas, confirm that you are an ideal patient for CoolSculpting and prepare a unique treatment plan for you, complete with the number of treatments to schedule and a realistic time frame for your treatments.