Thanks to everyone who attended our Open House in July. What a great turnout! We thoroughly enjoyed showing off the new Skin Care Clinic, visiting with new clients and catching up with friends we've known for years. We'll let you know when we plan our next event, so we can give away more of your favorites and keep you up-to-date on the latest products to keep you healthy and gorgeous!
New Options & Shorter
Recoveries for Facelifts
As we get older, our skin loses its elasticity and can sag around the face and neck. This can make us look much older than we feel. Many patients that we see are sometimes hesitant about getting a rejuvenating facelift or neck lift because of the recovery time, but advances in surgical techniques and technology have significantly reduced both recovery time and discomfort. Dr. Tjelmeland is the only plastic surgeon in central Texas to use the harmonic scalpel in cosmetic surgery, including facelifts. With this cutting-edge technology, patients have remarkably shorter recovery periods, minimized pain and bruising, and are able to return to work much faster.
The harmonic scalpel uses ultrasonic energy instead of cautery to lift and reposition skin. This dramatically reduces postoperative swelling and bruising, which means a much shorter recovery. After a rejuvenating procedure such as a facelift, Dr. Tjelmeland is able to further improve skin's tone and texture with laser resurfacing or phototherapy. Sun spots, acne scars, wrinkles and other signs of aging can all be significantly diminished.
A MicroLaser Peel can also dramatically improve the texture of your skin and even out pigmentation. We invite you to schedule a free consultation to discuss the many options available and to develop a treatment program individualized for your unique needs.
SPECIAL SAVINGS THROUGH SEPTEMBER 30TH:
We've extended our Skin Care specials due to such great response!
Package of six Glycolic Acid Peels: $375 (normally $500)
Microdermabrasion: $75 per session (normally $100) or $300 for 5 sessions (normally $400)
Dr. Kelly Tjelmeland, M.D.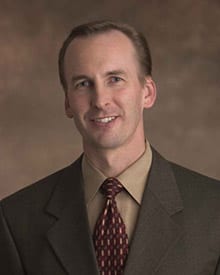 Dr. Kelly Tjelmeland is a Board Certified plastic surgeon and the founding partner of Meridian Plastic Surgery Center, a fully accredited and licensed private surgery center. Named one of the "Best Cosmetic Surgeons" by Texas Monthly for three subsequent years, Dr. Tjelmeland practices a full scope of plastic surgery, including comprehensive cosmetic surgery of the face and body as well as complex reconstr uctive surgery. Dr. Tjelmeland and his staff are dedicated to providing each patient with unparalleled personal care and individualized attention to achieve exceptional surgical results.
The information in this newsletter is designed for educational purposes only. It is not intended to substitute for medical advice and should not be used to diagnose or treat a health issue. You are encouraged to consult Dr. Tjelmeland with any questions or concerns you may have regarding your condition. The information found herein may not be duplicated or redistributed in any form without the prior written permission of Dr. Tjelmeland.