March 10, 2009
New advancements in medical technology are dramatically changing cosmetic surgery. Read on for exciting new ways Dr. Kelly Tjelmeland is shortening recovery time and minimizing discomfort for his patients.
Exciting Advancements Dramatically Decrease Pain After Tummy Tuck Surgery
Anyone who has seriously considered a tummy tuck has certainly wondered, "Isn't this recovery going to be painful?" The answer a few years ago would have simply been, "yes." But now, with the introduction of new technology, patients can focus on the exciting results of their surgery and worry less about the pain of recovery.
Implantable Pumps Reduce Pain
Before undergoing an abdominoplasty, also known as a tummy tuck, many patients think the incision will be the cause of pain. However, there is actually very little discomfort from the incision site. The true cause of most discomfort is the tightening of the abdominal wall. The introduction of an implantable pain pump has helped patients tolerate this discomfort with much greater ease than in the past and improve post-op recovery. The temporary device reduces pain by infusing a local anesthetic in the area of the abdominal wall where the nerves are located. Dr. Tjelmeland routinely uses pain pumps when performing abdominoplasties, keeping them in place for 3-4 days after surgery. They are painlessly removed at the first post-operative visit.
Harmonic Scalpel Minimizes Both Pain and Recovery Time
While implantable pain pumps have been offered for several years, the harmonic scalpel is a newer instrument that aides in all aspects of patient recovery. Dr. Tjelmeland is the only plastic surgeon in Austin using this new technology to perform abdominoplasties, facelifts, and other body contouring surgeries. Using ultrasound technology, the harmonic scalpel minimizes tissue damage, which greatly reduces pain and swelling. Patients experience less bruising and a shorter recovery time.
Using the harmonic scalpel along with the implantable pain pump give Dr. Tjelmeland's patients a technological leap forward in the recovery process. Dr. Tjelmeland's surgical skill and experience, coupled with this team of instruments, have proven to make patients much more comfortable and able to enjoy their new bodies more quickly.
Nutritionist Corner: BY Rosalind Haney, RN, CCN
Rosalind is a registered nurse and board-certified clinical nutritionist with specialized training in clinical skin care.
Did you know that the most effective technique for slimming down costs just over a dollar? Recording what you eat at every meal and snack encourages you to be mindful about what and how much you put in your mouth. It also increases your awareness of when and why you may be overeating. To enhance the effectiveness of this weight loss technique, read over your breakfast entry before eating lunch. A British study found that remembering your last meal helped activate your body's natural "I'm satisfied" signal. This will help you eat less at your current meal, which will in turn decrease your total calories for the day. So run out today and purchase a little memo book you can carry in your purse or pocket and begin recording and re-reading every meal you eat – to e at less overall.
Dr. Kelly Tjelmeland, M.D.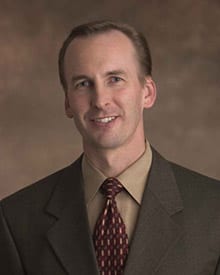 Dr. Kelly Tjelmeland is a Board Certified Austin plastic surgeon and the founding partner of Meridian Plastic Surgery Center, a fully accredited and licensed private surgery center. Named one of the "Best Cosmetic Surgeons" by Texas Monthly for three subsequent years, Dr. Tjelmeland practices a full scope of plastic surgery, incl uding comprehensive cosmetic surgery of the face and body as well as complex reconstructive surgery. Dr. Tjelmeland and his staff are dedicated to providing each patient with unparalleled personal care and individualized attention to achieve exceptional surgical results.