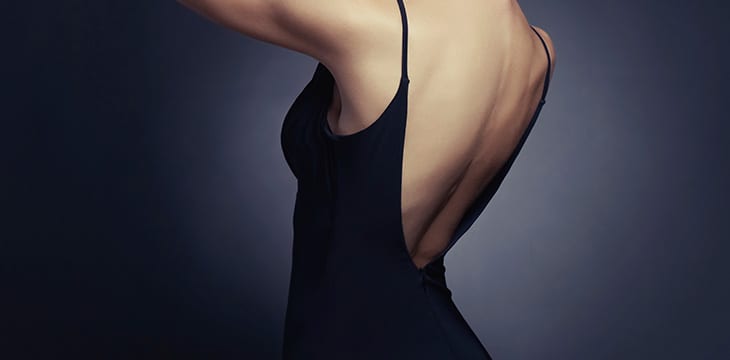 A tummy tuck procedure, or abdominoplasty, can give you a slimmer, more attractive contour with a single surgery. It offers Austin tummy tuck patients effective results even when their bodies haven't responded well to diet or exercise.
Through the procedure, Austin patients can:
Eliminate loose, unwanted skin, which is often the result of significant weight change or pregnancy.
Tighten your abdominal muscles.
Reshape your silhouette so that you can show your figure more confidently.
Depending on your goals and needs, Dr. Tjelmeland will employ one of several types of abdominoplasty procedures, including mini-abdominoplasty, extended mini-abdominoplasty, standard abdominoplasty, and extended abdominoplasty. Each targets changes in the abdominal area in different ways, with the aim of giving you a flatter, tighter abdomen.
How Our Tummy Tuck Works
You'll begin your experience with an initial consultation at Meridian Plastic Surgery. This gives you the opportunity to meet our staff, ask questions about the procedure, and learn more about what to expect as an Austin tummy tuck patient. Dr. Tjelmeland will conduct a thorough examination and ensure that you are a good candidate for surgery, make his recommendations, and then we will schedule your procedure.
Your tummy tuck will take place on an outpatient basis in our accredited and licensed surgical center. You will be able to go home afterwards. During your procedure:
You will receive a light general anesthesia so that you are completely unaware of any discomfort.
Dr. Tjelmeland employs Harmonic® scalpel technology. This proven and effective tool uses high-frequency ultrasonic energy to elevate skin. Unlike traditional electrocautery, it operates at a low temperature. This reduces post-operative pain and swelling.
Dr. Tjelmeland will make a low horizontal incision down by the pubic area. Placing the incision here helps to hide the resulting scar below underwear or a bikini bottom.
Depending on the type of abdominoplasty, Dr. Tjelmeland may make a second incision around the navel. You and he will have discussed this approach in advance.
Dr. Tjelmeland tightens loose abdominal muscles with sutures, reconstructs the navel, and removes excess skin and fat.
The surgery may take anywhere from 3-4 hours depending on your needs. Meridian Plastic Surgery prioritizes the care and high-quality, aesthetically pleasing results for all of our Austin patients.
Tummy Tuck After C-Section
If you had a C-section during childbirth, Dr. Tjelmeland can oftentimes use the existing scar to perform the tummy tuck. Dr. Tjelmeland may also recommend that he perform C-section scar revision.
Tissue can build up along the original C-Section scar, adding to the loose, unwanted skin in the abdominal area. As Dr. Tjelmeland sutures the tummy tuck procedure, he will also excise a portion of the old scar tissue. This gives your belly a smoother, more attractive appearance.
Recovery After a Tummy Tuck
Dr. Tjelmeland will provide you with medication to manage discomfort immediately following tummy tuck surgery. He will also use a support garment to reduce swelling in your abdomen and to help you heal properly.
Because the procedure focuses on sculpting a narrower, flatter midsection, and because you use your abdominal area frequently in daily life, tummy tuck does require a longer recuperation than some other cosmetic procedures. Expect to be away from work for about two weeks (longer if your work is physically demanding). You will likely need 4-6 weeks before resuming full activity and exercise.
Your tummy tuck scar should fade over the next 12 months. Dr. Tjelmeland takes the time and care to place scars where they won't be seen above clothing.
Achieve a dramatic, positive change in your body's appearance. Contact Meridian Plastic Surgery's Austin offices for an initial consultation about tummy tuck. Call 512-617-7500 or fill out our online form.