September 22, 2016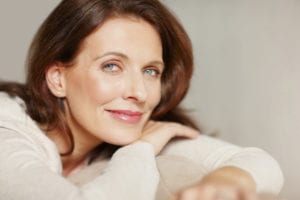 Are you considering a facelift in Austin? If so, you may be wondering which of your facial features a facelift can correct. Can a facelift help with your wrinkles? Your sagging skin? Your neck? Read on as Austin Dr. Tjelmeland of Meridian Plastic Surgery explains what parts of the face a facelift corrects, and what type of natural looking, rejuvenating results you can expect from a facelift.
Say "Goodbye" to Jowls!
If you have loose skin in your neck and lower face, then a facelift just might be the perfect procedure for you. A facelift will remove your excess, sagging skin, and tighten it up giving you a more contoured, youthful appearance. Say, "Goodbye" to jowls and "Hello" to a more refreshed, rejuvenated appearance.
Tighten Up Sagging in the Middle of Your Face.
In addition to removing unwanted skin in your neck and jowls, a facelift can tighten up sagging skin in the middle of your face, turning back the hands of the clock. Through skillfully hidden incisions, Austin surgeon Dr. Tjelmeland can tighten up your mid-face, giving you natural results that don't make you look "worked on."
Soften Deep Creases.
Some of the typical signs of aging are wrinkles and deep creases below the lower eyelids, along the nose and extending to the corner of the mouth. A skillfully performed facelift can remedy these problems areas, providing you with a more youthful appearance.
How Will My Facelift Scars Be Hidden?
Aside from wanting natural looking, and not "windblown" results, one of the main concerns of facelift candidates is if their scars will be hidden. After all, no one wants to trade sagging skin and wrinkles for unsightly scars. Austin Dr. Tjelmeland artfully hides facelift scars. Your facelift scars will be discreetly hidden in your hairline, and Dr. Tjelmeland will use advanced techniques to ensure that your hairline doesn't alter or that you don't permanently lose hair in the process.
What is the Recovery Process for a Facelift?
Facelift recovery is relatively straightforward. Immediately after your procedure, your face will be bandaged to reduce swelling and bruising. Drains may be temporarily placed to collect extra blood or fluid that collects under the skin. You will need a few weeks to recover from your facelift, though your recovery time may vary if you opted to add additional procedures to your facelift such as blepharoplasty (eyelid surgery) or a brow lift.
Am I A Good Candidate for a Facelift?
If you have sagging skin on your neck, face and deep wrinkles, you would probably benefit from a facelift. But, you must also meet some additional criteria to be a good facelift candidate:
You must be in basic good health.
You must be a non-smoker, or promise to quit smoking at least 6 weeks before surgery, as smoking can complicate both the procedure and your recovery process.
You must have realistic expectations of what a facelift can do.
Call for More Information
If you are considering facelift surgery in Austin, what better time to get started on the process than today? Call Austin surgeon Dr. Tjelmeland at Meridian Plastic Surgery Center today at 512-617-7500 for a consultation.