Gallery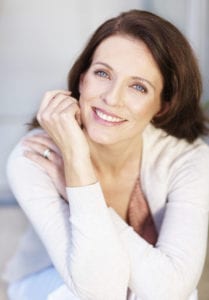 Blepharoplasty, or eyelid surgery, is a cosmetic procedure that many Austin patients elect to have to improve the appearance of their eyes and upper and lower eyelids. Eye contact is so important in our culture, and blepharoplasty can help ensure that people are looking right into your eyes, and not at unsightly, sagging skin around your eyes or upper or lower eyelids. Blepharoplasty is performed for several different reasons, including:
Remove loose or sagging skin around the upper eyelids, which may sag so much that it impairs vision.
Eliminate fatty deposits that present as puffiness in the eyelids.
Fix under-eye bags.
Repair droopy lower eyelids that reveal the whites below the irises.
Remove extra skin and wrinkles of the lower eyelids.
How are Blepharoplasty Incisions Made?
Austin Dr. Tjelmeland of Meridian Plastic Surgery Center works very carefully to create blepharoplasty incisions that are hidden and not visible. For the upper eyelids, Dr. Tjelmeland hides his incision in the crease of the upper eyelid. For the lower eyelid, he either camouflages an incision under the lower eyelash line or hides the incision sight on the inside of the lower eyelid. As is the goal with all of Dr. Tejlmeland's plastic surgery procedures, he aims for all Austin blepharoplasty patients to have natural looking results with hidden scars; and not to make you look "done up."
After I Heal, Will My Blepharoplasty Scars Be Noticeable?
When blepharoplasty is performed by an experienced plastic surgeon like Dr. Tjelmeland of Austin's Meridian Plastic Surgery Center, your blepharoplasty scars should not be noticeable. Instead, your entire eye area should look natural, rejuvenated, more alert and younger, whether or not you're wearing makeup.
What is the Recovery Process for Blepharoplasty?
Recovery from blepharoplasty is relatively easy and takes about 7 to 10 days. Your eyes may be swollen and bruised immediately after surgery, and you can take prescription pain medication prescribed by your plastic surgeon to control any pain. You may also be prescribed eye drops and an ointment to place in your eyes to prevent them from drying. You can return to your normal activities, including wearing makeup, in about one week. You should begin to see the results from your blepharoplasty surgery as your swelling goes down, typically about 2 weeks post-op.
Am I a Good Candidate for Blepharoplasty?
Not everyone is a good candidate for blepharoplasty. To be eligible for this surgery, you must have one of the eyelid conditions listed above and: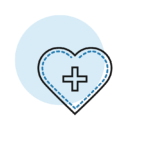 Be in general good health.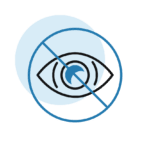 Do not have an eye condition that would make blepharoplasty complicated or contradicted.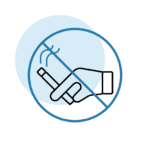 Be a non-smoker, or promise to quit smoking at least 4 weeks before surgery, as smoking can complicate both the procedure and recovery process.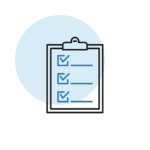 Have realistic goals for what blepharoplasty surgery can achieve for you.
How Can I Learn More About Whether or not Blepharoplasty is Right for Me?
If you are in Austin and are interested in blepharoplasty, why wait? Contact Austin plastic surgeon Dr. Tjelmeland at Meridian Plastic Surgery Center Today for a consultation at 512-617-7500.