August 31, 2016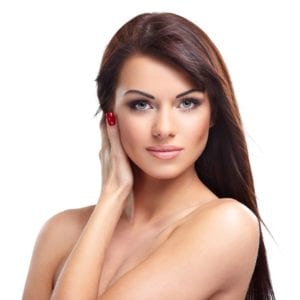 It has often been said, "the eyes are the windows to the soul," so it's no wonder that Austin patients want to have aesthetically pleasing eyes that draw people in. You can have the most beautiful irises around, but if you have unsightly under-eye bags, the people you meet may be focusing on what's underneath your eyes, instead of what's in them. For this reason, many Austin patients see Dr. Tjelmeland at Meridian Plastic Surgery Center for blepharoplasty or eyelid surgery. Read on to learn about this procedure, and how it can help reduce your unwanted under-eye bags.
What is Blepharoplasty?
Blepharoplasty is a plastic surgery procedure to your upper and/or lower eyelids, resulting in a younger, more "rested" look to your eyes. Blepharoplasty can be used to treat a number of conditions, including: wrinkles or deep lines caused by sun exposure or aging; puffy or heavy lids, often a hereditary condition; hooding of the eyes, caused by loose skin, sometimes impairing vision; drooping lower eyelids that reveal the whites of the eyes; and unsightly under-eye bags. The actual surgical procedure might include removing excess skin, muscle and/or fat.
Austin patients can have blepharoplasty as an outpatient procedure, and can also combine the blepharoplasty with another plastic surgery procedure such as a brow lift or a facelift. Recovery time is about 7-10 days, and you should expect to see your final results in about 2 weeks. However, if you combined your blepharoplasty with another procedure, it may take longer for you to recover and see your full benefits.
How Can Blepharoplasty Reduce My Under-Eye Bags?
As part of the aging process, your upper, and lower eyelids stretch, and the muscles that support your eyelids grow weak, causing several conditions that make your eyes look older, droopier and less alert. Lower eyelid blepharoplasty can reduce under-eye bags. First, Dr. Tjelmeland will make an incision either on the inside of the lower eyelids or underneath your eyelash lines. This is done to remove extra skin and fatty tissue while hiding scars. Austin Dr. Tjelmeland may also tighten your skin and/or muscle if you have severe looseness. The before and after results are amazing. Many Austin patients go from having dark, noticeable under-eye bags to a smooth, youthful appearance underneath their eyes.
Am I A Good Candidate for Blepharoplasty?
Not everyone is a good candidate for eyelid surgery. To be a good candidate, you must:
Be in general good health, and have no medical conditions that would impair healing.
Be a non-smoker, or promise to quit smoking for 4 weeks before to 2 weeks after your procedure, as smoking can interfere with the surgery and recovery process.
Not have any serious eye conditions.
I'm Ready for Blepharoplasty. What Should I Do Next?
If you are ready to have eyelid surgery in Austin, we recommend that you call Dr. Tjelmeland at Meridian Plastic Surgery Center for a consultation today at (512) 617-7500. During this consultation, he will perform an examination of your eyes to determine if blepharoplasty is the right procedure to smooth out your under eye bags, and talk to you about your goals for the procedure to make sure that you have realistic expectations.