October 21, 2016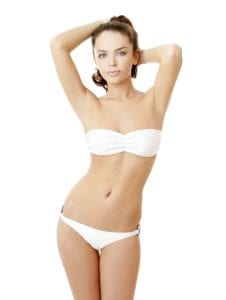 If you're in Austin, and you haven't yet heard of CoolSculpting, read on as Meridian Plastic Surgery Center explains how this unique, FDA-cleared procedure can help you target problem areas and freeze away unwanted fat cells for good!
What is CoolSculpting?
CoolSculpting is a non-surgical, non-invasive, outpatient procedure that uses specialized hand-held technology that is placed on top of your problem areas to freeze and kill your fat cells. It provides lasting results, and typically removes about 22 to 25% of the fat cells in the problem areas it targets. Whether you want to get flatter abs, reduce your love handles, but don't have time to spend in recovery due to surgery, CoolSculpting just may be the right option for you! And best yet, you can resume your normal activities as soon as your CoolSculpting procedure is finished.
How Does CoolSculpting Work?
Despite our best efforts to diet and exercise, many of us have stubborn problem areas with fatty deposits that just won't go away. That's where CoolSculpting comes in. CoolSculpting freezes fat cells – without affecting your surrounding tissue – causing frozen fat cells to die. Over time, your body naturally eliminates the dead fat cells, resulting in a more sculpted look for your body. CoolSculpting works by:
Targeting fat cells and freezing them;
Causing frozen fat cells to die over time;
Keeping unfrozen cells unchanged;
Having your body naturally eliminate dead fat cells through your body's normal elimination functions.
You'll typically see results from your CoolSculpting session within 2-3 weeks, though your body will continue to eliminate dead fat cells for 4-6 months.
The Difference Between Losing Fat and Losing Weight
Regardless of how much you weigh, everyone has fat cells in their body. The number of fat cells in our bodies typically normalizes in our teenage years. However, over time as we gain weight, those fat cells get larger, causing bulky, unattractive areas of our bodies.
With CoolSculpting, fat cells are frozen, killed, and then eliminated through your body's natural elimination process. You won't necessarily lose weight with CoolSculpting, but you will lose unwanted fatty deposits, causing you to look more sculpted, have better-fitting clothes and become a more confident version of yourself.
What Does CoolSculpting Feel Like?
As the cooling function of CoolSculpting begins, you'll initially feel intense cold. That cold will dissipate, and you may feel some pulling (as suction is applied) and some numbness.
CoolSculpting is a painless procedure that does not require any anesthesia. Many Austin patients prefer to nap, read a magazine or play on their phone during CoolSculpting procedures. It's that easy!
How Do I Find Out More About CoolSculpting?
If you're considering CoolSculpting in Austin, you want to see a qualified plastic surgeon that can help you determine if Cool Sculpting, or a plastic surgery procedure like liposuction, will help you attain the results you desire.
To schedule a consultation with Austin Dr. Tjelmeland of Meridian Plastic Surgery Center today, call 512-617-7500.