April 27, 2017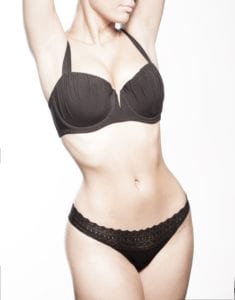 Eating healthy and exercising regularly are great ways to stay healthy and lose weight. But even with that kind of healthy lifestyle, there can be areas of stubborn fat that just don't want to go away. For our patients who want to eliminate those last little "problem areas," one of the quickest and easiest ways is with a non-invasive procedure called CoolSculpting. Austin men and women have received outstanding results with this procedure.
When we tell our patients how CoolSculpting works, many of them are shocked at how simple it is. One of their first questions is, of course, how long do the results from CoolSculpting last? We wanted to talk about how this procedure works and the results you can expect to get from it.
Now, if you've been putting in the hard work and sacrifice with dieting and exercise to look your best, but you just can't seem to get rid of that last little section of fat on your belly, thighs or other areas, call Dr. Tjelmeland today at (512) 617-7500. When you call, you'll always be greeted by one of our welcoming staff. We'll be happy to talk with you about your concerns and answer any of your questions.
Next, we will help you set up an in-person meeting with Dr. Tjelmeland at our modern and comfortable offices. This preliminary appointment is when Dr. Tjelmeland will learn more about your goals for the procedure and your medical history. He'll also perform an examination and start working on a treatment plan tailored specifically for you and your body. If you're ready to finally get the beautiful body shape you've always wanted, then contact us today to get started.
What Is CoolSculpting?
Austin patients are often shocked when we tell them how easy and fast CoolSculpting is. Here's how it works.
Target fat cells – Our body's fat cells are uniquely vulnerable to temperature. CoolSculpting targets stubborn fat cells with safe yet powerful cooling. The fat cells then freeze and die. All other cells, including skin cells, are totally unharmed.
Natural removal – After the fat cells die, the body slowly removes them through its natural process.
The results – Patients are left with fewer fat cells in the targeted area.
Procedure for CoolSculpting
Austin men and women always love to look their best. With CoolSculpting, patients can be in and out in about an hour. However, patients that require multiple treatments for different areas of their body will have longer procedures.
Also, CoolSculpting is virtually painless. In fact, most of our patients read, watch movies, and even nap during the procedure.
How Long Do the Results Last?
With CoolSculpting, Austin patients get permanent results. Because the fat cells actually die and are removed, you're left with fewer fat cells in the targeted area. However, patients will need to maintain their results with diet and exercise. Maintaining consistency with their lifestyle is key in seeing the remarkable results CoolSculpting can offer.
If you'd like to learn more about this incredible and groundbreaking procedure, call Dr. Tjelmeland today at (512) 617-7500.