November 2, 2016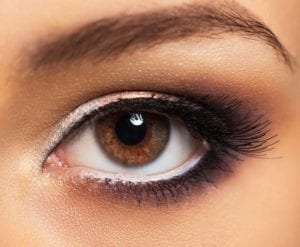 If you're an Austin resident with tired or droopy looking eyes, you may be considering blepharoplasty, or surgery of the upper eyelid, lower eyelid or both. After all, nobody wants to walk around looking like they are overtired, older than they actually are or un-alert. Blepharoplasty can work wonders on your face, giving your bright eyes the natural attention they deserve and providing you with a more youthful, rejuvenated appearance.
But, what is blepharoplasty surgery and what eye conditions does it correct? How long does this cosmetic procedure last? Keep reading as Dr. Tjelmeland of Austin's Meridian Plastic Surgery Center explains this unique plastic surgery procedure that is becoming ever-so-popular for Austin residents.
What is Blepharoplasty Surgery, and What Does It Correct?
Blepharoplasty surgery is a unique upper and/or lower eyelid surgery that removes excess skin and/or fat to give your eyes a more alert and youthful appearance. Austin patients undergo blepharoplasty to correct a number of upper and/or lower eyelid issues, including:
Unsightly wrinkles or deep lines, either caused by aging or sun exposure;
Excessively puffy or heavy eyelids, which can be either age-related or a hereditary condition;
Heavy hooding over the eyelids, caused by very loose skin, which can droop so low over the eyes that it can even impair vision;
Lower eyelids that droop so low they reveal the whites of the eyes;
Heavy under-eye bags that make you look tired and un-alert.
Blepharoplasty is an outpatient procedure that takes about 7-10 days recovery time. Many Austin patients can wear makeup and resume normal activities within one week of surgery. However, it is very common to combine blepharoplasty surgery with another cosmetic procedure, such as a facelift or a brow lift. In that case, recovery times will be lengthened.
How Long Do Blepharoplasty Results Last?
It's important to remember that despite how skilled your plastic surgeon is, aging never stops. We have yet to discover the Fountain of Youth. Therefore, blepharoplasty surgery results are not permanent. However, when performed by a Board Certified Plastic Surgeon who uses the right skill and technique, blepharoplasty surgery can keep your eyes looking alert and youthful for up to 10 years.
Am I a Candidate for Blepharoplasty Surgery? 
To be a candidate for blepharoplasty surgery, you must have one of the upper and/or lower eyelid conditions listed above, and:
Be in general good health;
Not have a serious eye condition;
Be a non-smoker, or promise to quit smoking 4 weeks before your surgery, as smoking can complicate both the surgical procedure and recovery time;
Be in good psychological health and have realistic results for your surgery.
I'm Ready to Learn More.
If you're interested in blepharoplasty surgery in Austin, there's no better time than now to start doing your research. Reach out to Dr. Tjelmeland at Meridian Plastic Surgery Center at 512-617-7500 to schedule a consultation, have the procedure explained to you, and get a realistic idea of the types of results you can expect to receive.