February 10, 2009
As we start the new year with renewed energy toward looking and feeling our best, we hope you'll enjoy our monthly newsletter containing valuable health tips and news on the latest advances in cosmetic surgery. Read on for ways to be your best in the coming year!
Choosing the Right Injectable Filler
Injectable fillers are an excellent way to soften wrinkles and creases, minimize scars and create fuller lips, but with so many fillers on the market, it can be difficult to know which one to choose. The benefits of each vary, so it's important to find the one that best suits your needs. For some, this may mean a longer-lasting product. For others, a product that is temporary and provides a "test run" may be the best choice. Either way, you'll want to find one that is both safe and effective in correcting the area that bothers you. Injectable fillers are often used to soften lines around the mouth and nose and are sometimes even used to fill in deep tear troughs that create a shadow, making dark circles under eyes look worse. Dr. Tjelmeland uses a variety of fillers including Juvederm, Restylane, Juvederm, Voluma, Volbella, and Vollure. We invite you to schedule a consultation so that Dr. Tjelmeland can discuss your goals and needs to determine which product is best for you.
Understanding Spider Vein Removal
The appearances of small veins anywhere from the thighs to the ankles are a common nuisance for many of us. Today, many plastic surgeons and qualified skin care clinicians are providing treatment through injections composed of a concentrated salty solution. Known as sclerotherapy, this high salt mixture includes a local anesthetic and is administered using a very small needle to help ease discomfort. Sclerotherapy works primarily by destroying the inner lining of these vessels. Vessels will actually darken before lightening, similar to a typical scar. Depending on the extent of a patient's spider veins, a few sessions placed 4-6 weeks apart are often recommended to yield the best results. Although these feisty vessels may not entirely disappear, sclerotherapy is sure to diminish the appearance remarkably. Both effective and safe, this treatment has become increasingly more common. Because it is important to wear compression hose for a minimum of three days following treatment, the fall and winter are ideal for eliminating these pesky vessels.
February Special: Spider Vein Removal – $100 off one session of spider vein removal/vein injections. Call (512) 617-7500 or email sarah@meridiansurgery.com by March 15th for your appointment.
Financing Cosmetic Surgery- Is It Smart To Do?
Absolutely! The benefits of cosmetic surgery are being sought by more people each year, and financing companies such as Capital One (CapitalOneHealthCareFinance.com) and CareCredit (CareCredit.com) have made it an affordable option with interest rates as low as 1.99%. There are even no-interest plans that will simply allow you to hold on to your money a little longer, which we all know is a good thing! If you're planning on cosmetic surgery, you should always ask about financing options — even if you're planning on paying cash. Let us help you get all the information before deciding on the right payment method for you.
Nutritionist Corner: By Rosalind Haney, RN, CCN
Rosalind is a registered nurse and board-certified clinical nutritionist with specialized training in clinical skin care.
You can slow normal aging! Our cells, if supported, are genetically programmed to breakdown and replace themselves in an endless cycle for a minimum of 120 years. Research says that we need three things for this to happen: a constant supply of nutrients from whole foods, exercise or movement throughout the day to signal our cells to grow, and positive emotions – optimism, community and love.
Nutrition works at this cellular level to aid the turnover of the trillions of cells in our bodies. Except for a few key stem cells and brain cells, our cells can replace themselves – some every few hours, others every few days, and muscle cells every three months. We have the potential to replace 1% of our body every day. In just three months, you have the potential to have practically a whole new body – a stronger, leaner and healthier body. This is true at any age.
Dr. Kelly Tjelmeland, M.D.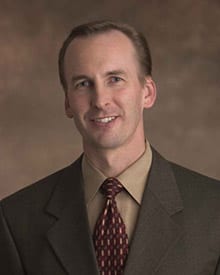 Dr. Kelly Tjelmeland is a Board Certified plastic surgeon and the founding partner of Meridian Plastic Surgery Center, a fully accredited and licensed private surgery center. Named one of the "Best Cosmetic Surgeons" by Texas Monthly for three subsequent years, Dr. Tjelmeland practices a full scope of plastic surgery, including comprehensive co smetic surgery of the face and body as well as complex reconstructive surgery. Dr. Tjelmeland and his staff are dedicated to providing each patient with unparalleled personal care and individualized attention to achieve exceptional surgical results.