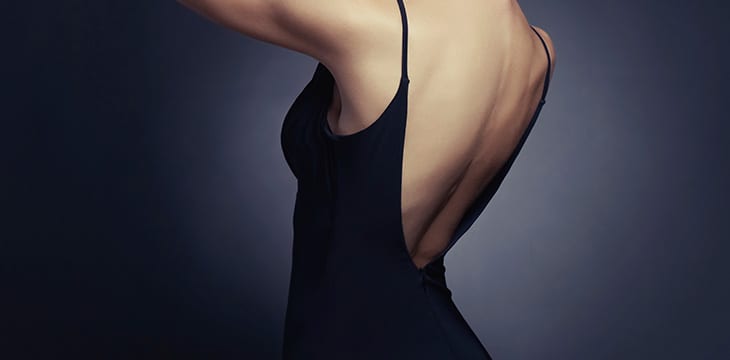 After pregnancy, you may notice significant changes to your body, and despite exercise and dieting, you may find it difficult to return to your pre-pregnancy shape.
Rejuvenate your body with a mommy makeover from Meridian Plastic Surgery in Austin. We combine several different procedures to address your unique needs. Among other improvements, Dr. Tjelmeland can help Austin mommy makeover patients:
Sculpt their midsection with a more attractive contour.
Eliminate stubborn areas of fat.
Restore lift and volume to their breasts.
Explore the process and see how our practice can help you achieve your personal beauty goals.
How Our Mommy Makeover Works
In your initial consultation with Dr. Tjelmeland, you will discuss the areas of your body you want to change and what you want to accomplish. Dr. Tjelmeland will answer your questions about mommy makeover surgery, conduct an examination, and recommend specific procedures for your needs.
Typically, mommy makeovers include:
Breast augmentation and/or breast lift surgery: After pregnancy, the breasts can begin to sag, reduce in volume, and lose elasticity. Our procedures counteract these effects.
Tummy tuck surgery: It's common for pregnancy to stretch out the abdominal muscles and skin. A tummy tuck tightens our abdomen, eliminates loose skin from your midsection, and provides you with a flatter, slimmer appearance. Dr. Tjelmeland can also improve your C-section scar as part of the surgery.
Liposuction: Surgery can remove fat from the abdomen, hips, and thighs, among other areas.
Your experience will depend on the surgeries that you choose with Dr. Tjelmeland's guidance. Procedures take place on an outpatient basis in our accredited and licensed Austin surgical center, so you can recover at home when you're out of surgery.
Difference Between a Breast Lift and Breast Augmentation
When we get new mommy makeover patients, they often tell us that they want to get a breast augmentation. However, this is not always the best choice for our patients. In some cases, the patient may be a better candidate for a breast lift or a breast lift with an augmentation.
What is a Breast Lift?
After pregnancy, many moms find that their breasts hang much lower and that the nipple may even be pointing downwards. In these cases, simply putting in an implant alone will not lift and shape the breast as much as it needs to be. That's why Dr. Tjelmeland will often recommend a breast lift.
During the breast lift, Dr. Tjelmeland will remove excess skin, adjust the position of the nipple, and shape the breast into a more youthful and attractive position. With a mommy makeover, Austin patients will often elect to get both the breast lift and a breast augmentation to add volume and further shape the breast.
What is Breast Augmentation?
While the goal of a breast lift is to reposition the breast, the goal of breast augmentation is to lift, shape, and add volume to the breast. In this procedure, Dr. Tjelmeland inserts a breast implant usually behind the chest muscle. Dr. Tjelmeland will then position the implant so that it boosts the fullness and size of the breasts to the patient's desires.
The Tummy Tuck and a Mommy Makeover
Austin moms are the only ones who will truly know how much stress pregnancy puts on the body. After any pregnancy, a mom will often have excess skin and separated abdominal muscles, or diastasis recti. While moms often work hard to get their pre-pregnancy bodies "back", no amount of exercise or dieting will be able to remove the excess skin or repair these separated abdominal muscles. With a tummy tuck, Dr. Tjelmeland is able to give moms a trimmer and sleeker body by removing the excess skin, suturing together the abdominal muscles, and contouring the abdomen.
During the tummy tuck procedure, Dr. Tjelmeland will make an incision just above the pubic area. In some patients, this incision can extend from hipbone to hipbone. But for patients who are candidates for a "mini" tummy tuck, it can be smaller. Often times Dr. Tjelmeland performs liposuction to the hip and/or flanks area along with the tummy tuck. This helps contour and tapers in the waste area and enhances the results of the tummy tuck.
Recovery From a Mommy Makeover
As a mother, you likely want to reduce your downtime after mommy makeover surgery as much as possible. The Meridian Plastic Surgery team can talk with you about what to expect in your recovery depending on the procedures you select.
In most cases, we recommend that Austin patients plan ahead so that you have effective coverage after surgery. Whether this means getting time away from work or extra help at home with young children, having support will help you recover more quickly and effectively.
To aid in your recuperation, Dr. Tjelmeland uses advanced techniques and tools, including the Harmonic® scalpel. This reduces pain, swelling, and inflammation during recovery. He and our staff are also available before, during, and after your procedure to answer your questions and help you enjoy the benefits of your surgery as soon as possible: a slimmer, sleeker body and restored appearance.
Contact Meridian Plastic Surgery for an initial consultation about your mommy makeover. Call our Austin offices at 512-617-7500, or use our online form.